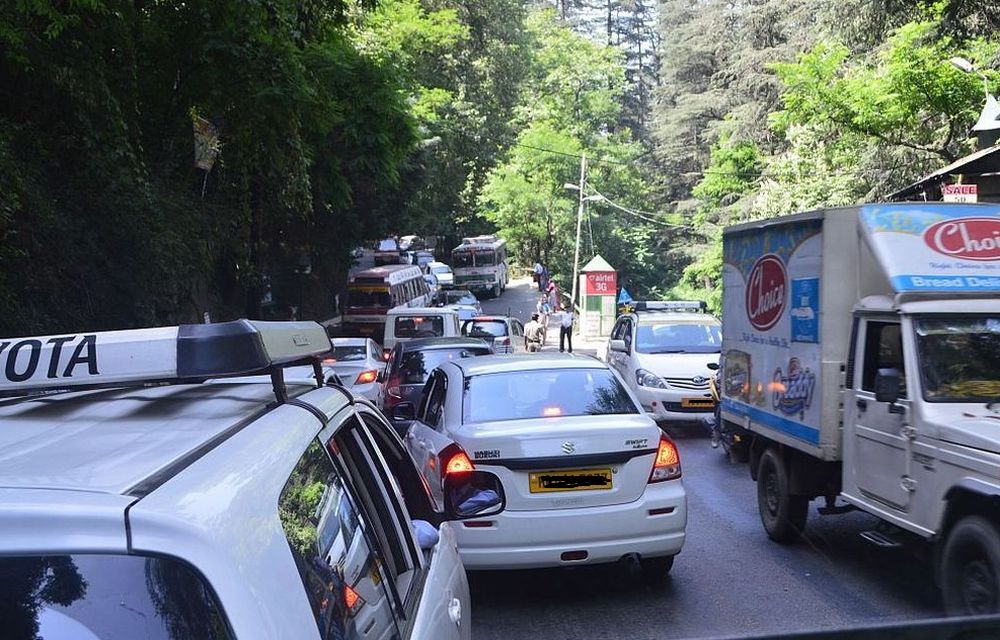 Taking strong note of the rising pollution in the Shimla City, the National Green Tribunal (NGT) has observed to check the pollution before it 'deteriorates to an undesirable level'.
NGT's principal bench comprising Chairperson Justice Swatanter Kumar, judicial member Justice M.S. Nambiar, expert members Dr. D.K. Agrawal and Prof. A.R. Yusuf, while disposing of a petition, observed
"Definite steps of material consequences are required to be taken at the earliest. If not taken now, the day is not far when ambient air quality of Shimla would deteriorate to an undesirable level, causing health hazards and the noise pollution would make it difficult for the residents of Shimla to live a peaceful and enjoyable life; thus, violating the Fundamental Right available to them in terms of Article 21 of the Constitution of India"
NGT directed the state government to declare "silence zones" in the Shimla city and enforce complete prohibition on horns or other sources of noise within 100 meters of such zones.
Green Tribunal suggested the state government to make 'one way' traffic at Cart Road, and ensure not to permit parking on the sealed roads of the city.
NGT further directed the state government to revise the restricted and sealed roads of Shimla within three months period and would issue Notification in that regard, completely prohibiting and restricting vehicular traffic on those roads.
The tribunal also directed to levy a Rs 500 fee on vehicles permitted to coming near and around the Shimla Mall Road as Environmental Compensation on the Principle of 'Polluter Pays'. This amount would be collected by the Authority designated by the Secretary, Transport of State of Himachal Pradesh, and would be utilised only for preventing and controlling air and noise pollution in Shimla.
NGT also directed "the State Government, HPPCB, Secretary, Transport Department of State of Himachal Pradesh, all other authorities, Corporations and the Director General of Police shall take immediate steps to strictly comply with the directions that had not being complied at all till now and other directions to the extent they have not yet been carried out as contained in the orders of the High Court dated 14th October, 2011, 30th December, 2011, 6th January, 2012 and 1st June, 2012 and the orders of the Tribunal dated 29th July, 2013 and 20th November, 2014".