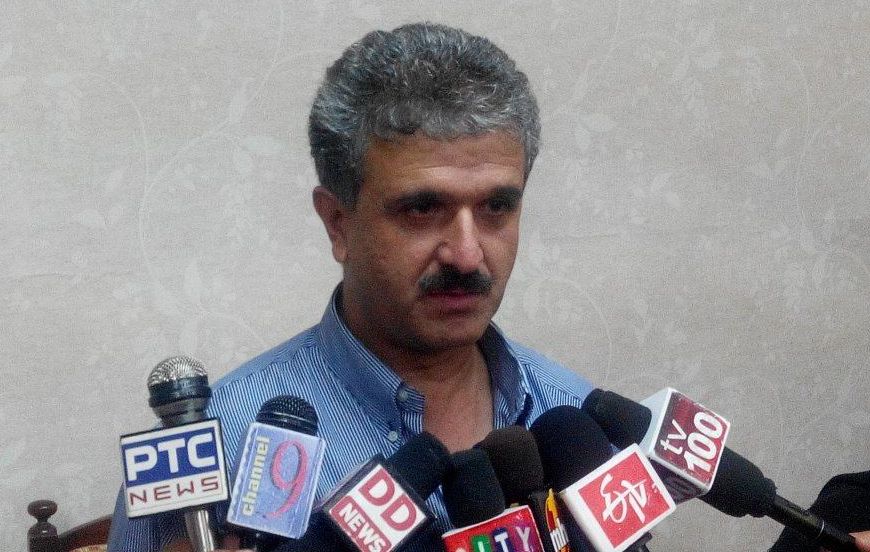 Shimla: The CPM led Shimla Municipal Corporation has accused the Urban Development Minister Sudhir Sharma for interfering the affairs of Shimla municipal administration.
Shimla MC Mayor Sanjay Chauhan and Deputy Mayor Tikender Panwar, in their joint press statement, objected the UD Minister's decision of convening the Annual general meeting (AGM) of the SEHB society. The AGM was held today.
They said the MC decides dates of the meeting, but the minister forced the MC officials for holding of meeting without following necessary procedures.
Mayor and Deputy Mayor claimed that before convening meeting, its 96 members that include councillors should have been informed 15 days in advance, however they were telephoned only last evening. Besides that the agenda of the SGM also have been circulated in advance but was distributed just before the meeting.
They also accused minister for presiding over the meeting illegally. CPM leaders claimed that as per the constitution of SEHB society UD Minister is just a patron and the meeting is to be chaired by the Mayor, in his absence the deputy Mayor and if both are absent secretary of the SEHB society chaired the meeting. They said
"The minister who is just a patron of the society akin to other patrons like the MLA's from Kasumpti, Shimla urban and Shimla rural is indicted for his authoritarian role being the minister and forcing the AGM bypassing the MC constitutional /administrative mechanism"
CPM leaders stated that the matter will be taken up with the chief minister for restraining his minister for his act of intimidating the MC Officers and bypassing the constitutional machinery for holding of this AGM.
It's not a first time when CPM led Shimla MC has blamed Urban Development Minister for interfering the working of MC. Shimla MC and UD Minister were loggerhead over the issue of Smart City and accused UD Ministry for forging vital stats to benefit Dharamshala over Shimla for the project. Sudhir Sharma had denied the allegations and accused CPM for stalling the development of the city.