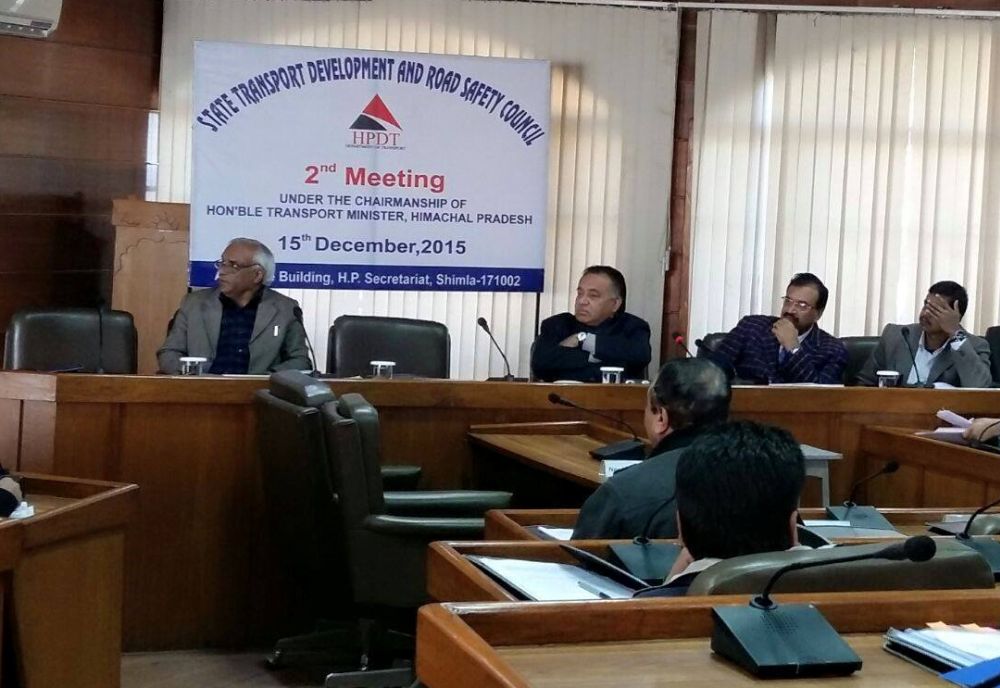 Transport Minister G.S. Bali said that State Government was considerate towards road safety and has taken various initiatives including identification of black spots, awareness about traffic rules, check on rash and drunken driving etc.
GS Bali, in a State Transport Development and Road Safety Council meeting here today, said that about 350 black spots had been identified at various places in the State and asked the Public Works Department to remove the bottlenecks of these spots so that accidents could be checked.
Department granted its approval to provide alcho-sensor to the Police Department besides providing road safety booklets to the schools and colleges. Approval was granted in principle to set up two centres at Kangra and Solan districts on pilot basis to provide licenses for heavy commercial vehicles. It was also approved to provide funds for purchasing small buses to HRTC.
Transport Minister said that Mother Station of CNG would be set up at Tahaliwal in Una district and substation would be set up at Manali and land had been acquired for it and Rs. 18 crore would be spent on it.
Bali further said that five percent amount of all road projects would be earmarked for road safety activities and Public Works Department had made a provision of Rs. 50 crore for it. He also directed all the concerned departments to take corrective measures regarding regular checking of vehicles and overloading and implementation of provisions of Motor Vehicle Act etc.
Transport Minister said that Transport Department had decided to set up a call centre for redressal of grievances of general masses. He said that Rs.20.64 lakh was approved for road safety activities in the meeting.
Additional Chief Secretary, PWD, Narender Chauhan, Secretary Transport Dr. R.N. Batta, Commissioner, Excise and Taxation Jagdish Sharma, Director, Transport Department Priyatu Mandal, Managing Director, HRTC Ashok Tiwari, Additional Inspector General of Police Bhagat Singh, Additional Secretary, Industries D.C. Rana and other senior officers of the State Government were present in the meeting.