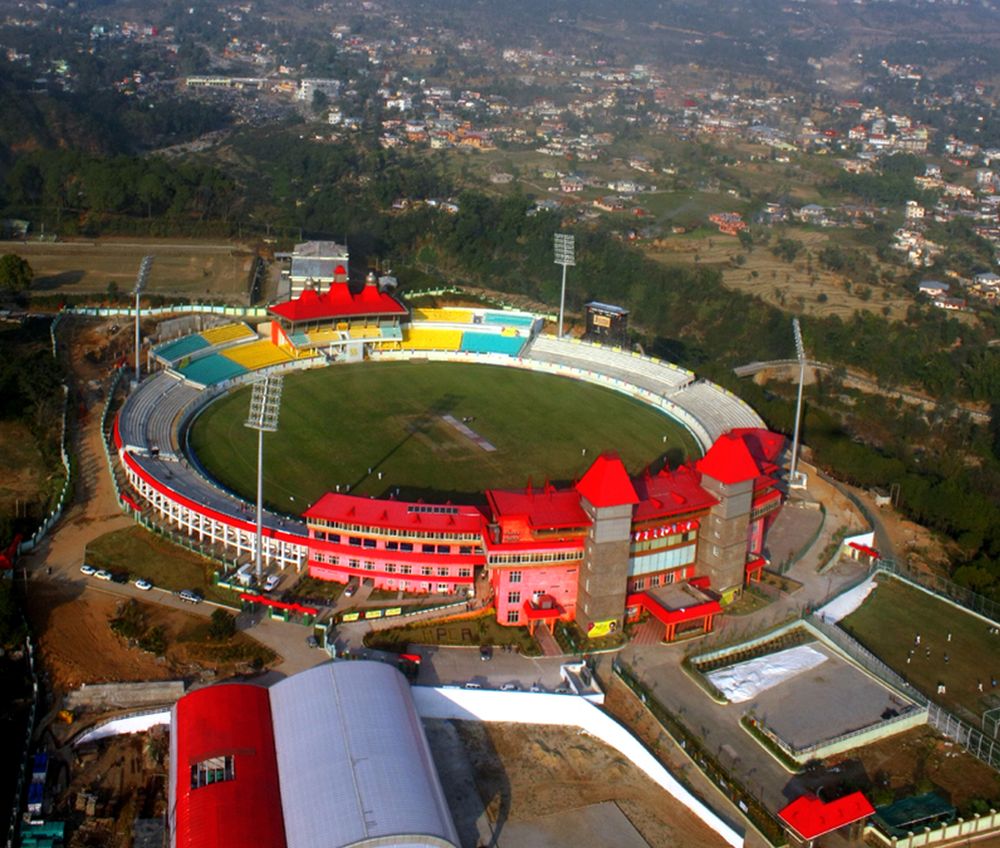 Himachal Pradesh Cricket Association (HPCA) has approached Himachal Pradesh Government to lease out land in the vicinity of Dharamsala cricket stadium for establishing prestigious National Cricket Academy (NCA).
HPCA secretary Vishal Marwah, in a letter to State Chief Minister Virbhadra Singh, requested to lease out about 50,000 m land to the HPCA in five km vicinity of the cricket stadium for setting up NCA which the BCCI was contemplating to shift from Bengaluru.
HPCA apprised CM that the BCCI was shifting the prestigious NCA to a place in the country where adequate land was made available to its affiliated unit by the state government.
Marwah said that the HPCA intended to grasp this opportunity and bring the premier cricket academy to Himachal Pradesh as it would help in honing the skills of young cricketers in the state, besides creating employment avenues in the region.
Meanwhile, Chief Minister Virbhadra Singh said that the government could consider only if the request comes from the president of the BCCI. He made clear that Government won't allot any land to the HPCA unless association takes necessary measures to improve its credentials.
Earlier, the NCA board, aiming to resurrect the academy, during its meeting in Delhi last week, decided to move the premier training academy to a permanent facility with world class infrastructure and short-listed Pune, Dharamsala and Mohali as possible alternatives.
Dharamsala and Mohali have made possible chance to grab the premier training academy as both have residential academies along with other necessary facilities, but Dharamshala, being situated at the higher altitude – and good weather condition in the summer – making strong case and needed for early resolution between state government and the BCCI General Secretary led HPCA. The BCCI is likely to take the final call during its Annual General Meeting next month.