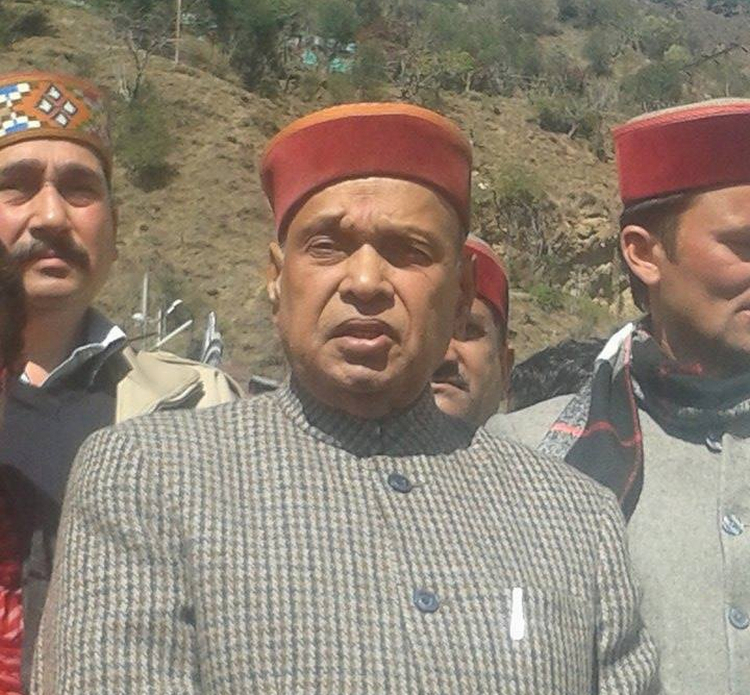 Stung by the brazen attack on the HPCA by the Chief Minister Virbhadra Singh, during his Hamirpur visit, former Chief Minister and Leader of Opposition Prem Kumar Dhumal vehemently denied allegations of grabbing land and forgery and termed them false, irresponsible and immoral.
Dhumal, in a press statement, stated that Chief Minister has habit of making wrong statements upon which he had to regret later. Leader of Opposition advised Chief Minister to averse from misleading people of the state and advised him to maintain the dignity of his office.
Former Chief Minister said that BJP was ready for the debate in HPCA case in the recently concluded budget session of the assembly, but Chief Minister shied away on the pretext of case is sub-judice in the court. However, talking openly about it at Hamirpur rally only to mislead common people, Dhumal rued.
Refuting the allegations of land grabbing by the HPCA, Prem Kumar Dhumal said it was the culture of rajas and rajwadas to grab lands of the poor and asked whether the attempts to take over the cricket stadiums of the HPCA overnight were legal.