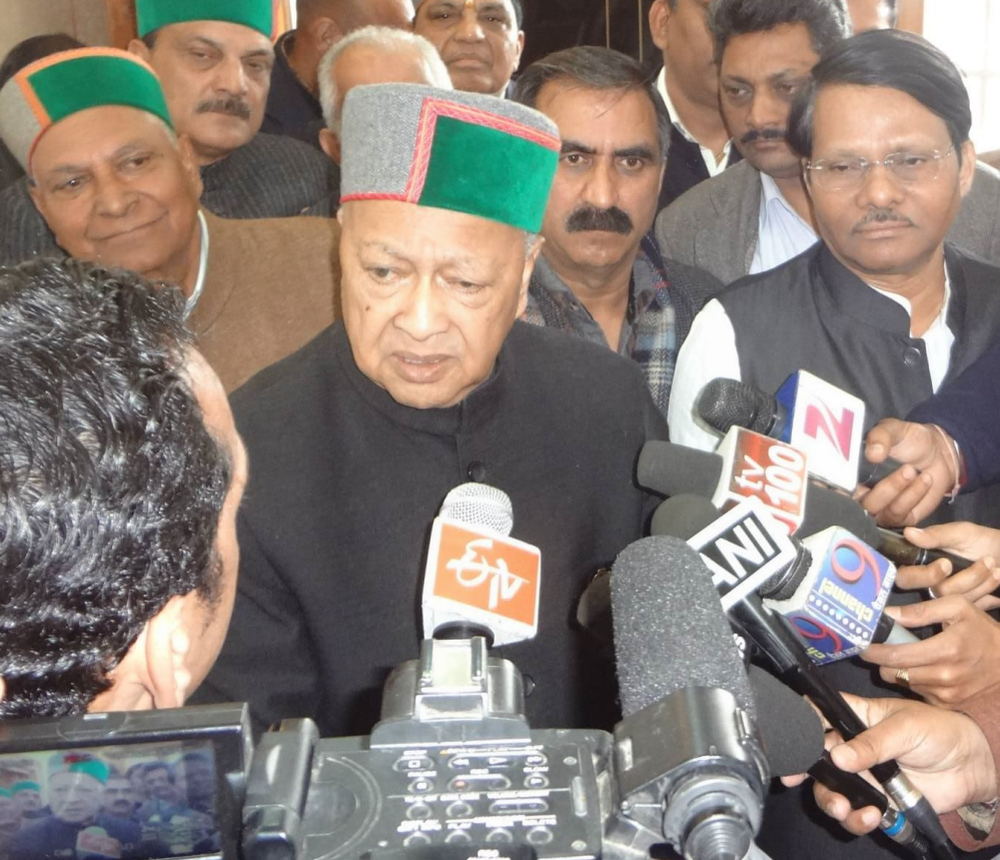 Shimla: To ensure equal opportunity to the SC community, veteran Congress leaders and Chief Minister Virbhadra Singh coined to reserve assembly constituencies on rotation basis.
Speaking at the convention, organised by the Himachal Pradesh Congress Committee Scheduled Caste wing, Chief Minister, Chief Guest of the convention, said that he was of the view that those assembly constituencies which had low representation of people of SC community should also be reserved for the community on rotation basis so that they get an opportunity to send their representative to state assembly.
The Chief Minister assured to constitute a high powered Schedule Caste Commission within 20 days to resolve the grievances of people of the community. He also promised to constitute a committee to implement 85th amendment.
The CM revealed that the state government allotting nautor land to SC community people for construction of houses in rural and urban areas; 2 biswa land in urban area and 3 biswa land in rural areas of the state. He also assured to provide land within six months and also pledged to monitor the allotment.
HPCC President Sukhvinder Singh said that the SC community had always supported Congress party after Independence and the party had honoured their faith by launching and implementing various schemes for their welfare.
AICC SC Wing Chairman K Raju asked SC state delegates to submit their suggestions on inclusion of SC community people in the party organisation and government.
The Himachal Congress Committee also moved a resolution in the Convention, supporting former Prime Minister Manmohan Singh for his honest and clean image and the resolution was passed by all the delegates.
Social Justice & Empowerment Minister Col (Dr) Dhani Ram Shandil, various other representatives and SC delegates were present in the meeting.