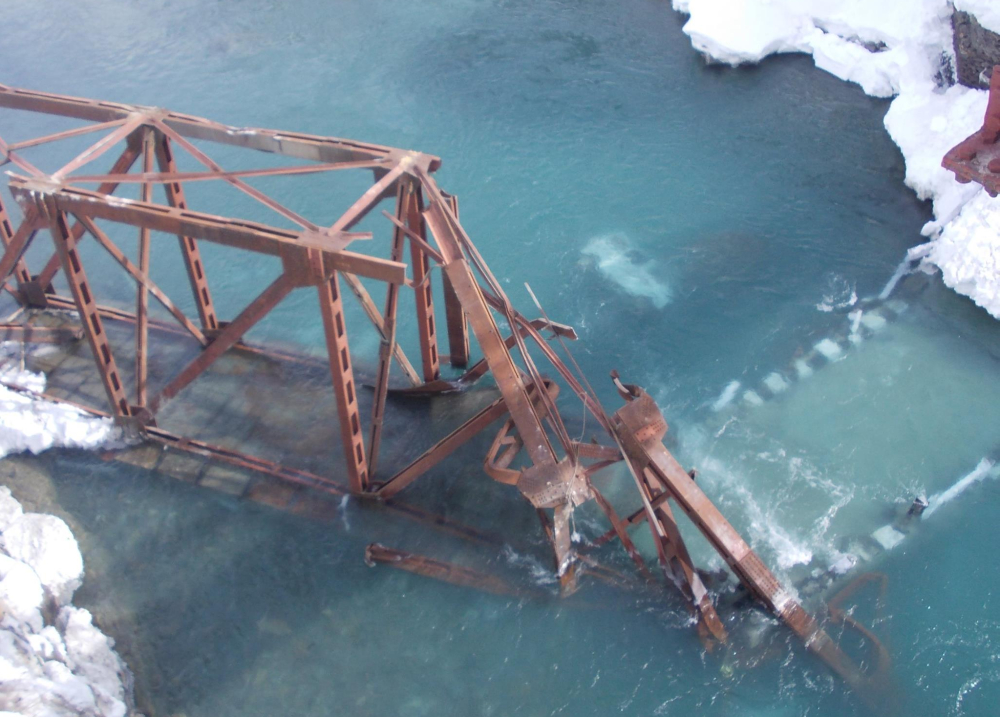 Himachal Pradesh Chief Minister Virbhadra Singh on Thursday ordered a high-level inquiry into the collapse of Mooling Bridge over River Chandra in the Lahaul Valley.
The bridge was on strategically important Manali-Leh highway and ironically collapsed within five months of its inauguration.
Replying to a calling attention motion by Congress member Ravi Thakur, the Chief Minister informed the assembly that a PWD Chief Engineer Mandi Zone has been asked to conduct an inquiry into the collapse of the bridge.
The Chief Minister further added that on the receipt of inquiry report, disciplinary action would be initiated against the officer/officials found responsible for the collapse of bridge and related quality issues.
He also assured to reconstruct the super structure of the bridge at the earliest.
BJP member Govind Thakur, who also gave the calling attention motion notice, questioned the hurry behind construction of the bridge. Thakur claimed that the PWD quality control wing had highlighted the use of inferior quality material in the bridge and even it had shown faults in its early stage, but even after that construction of bridge didn't stop.
Govind Thakur suggested including experts of BRO in its inquiry committee to unearth the truth.
The work on the bridge was started in the year 2006 and was completed in October, 2014 and was opened to traffic and its super structure was collapsed on 10 marches 2015.
Ravi Thakur demanded immediate provision of funds and also urged Chief Minister to ensure to complete the bridge at war footing to give relief to these three villages i.e. Muling, Shifting and Bargul of Lahaul valley.
Photo Courtesy: Mohan Lal Relingpa