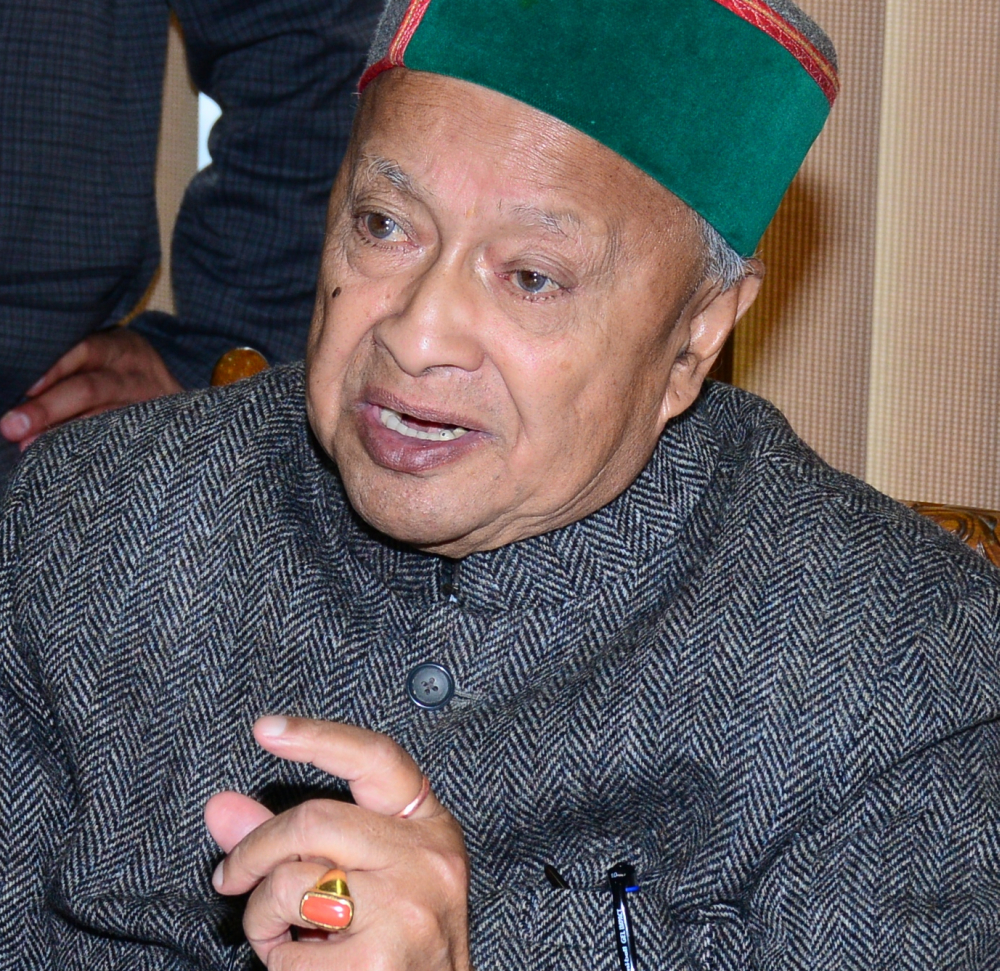 Union Finance Minister Arun Jaitley presented Union Budget 2015 in the parliament today. BJP hailing Union Budget 2015 as progressive, positive, practical, pragmatic, prudent and with a clear vision for the overall development, but, Himachal Chief Minister terming it pro corporate.
Terming it as totally disappointing and disheartening, Himachal Pradesh Chief Minister Virbhadra Singh said it was the budget of mere promises and commitments in which interests of the common man had been completely ignored.
Virbhadra Singh said it would have been better to include Tabo Monastery or some other historic monument in Himachal Pradesh in the World heritage site or funds were given to improve the existing archeological sites. There was also no mention of give boost to tourism activities in the state.
He also rued the union Government decision of huge cut in the centrally sponsored schemes. He, however, added that the actual impact on Himachal Pradesh would be known when the full budget documents were pursued.
The Chief Minister said the budget was neither populist nor growth oriented and fails to create an impact on the masses. It was a budget of hollow promises and the call given for 'houses for all' was a far distant dream, he said.
BJP has hailed the Union Budget 2015 and termed it balanced and pro-people. Union Minister, Health & Family Welfare, J P Nadda has termed the Union Budget 2015 balanced, progressive, pragmatic and pro-people. He said that the budget will lead to all around social and economic development that is inclusive and outcome oriented.
Nadda stated that the resolve to support the health sector in a big way has been shown by the outlay for health in the Budget of Rs. 33,150 crore. Moreover, announcement of five AIIMS in Jammu & Kashmir, Himachal Pradesh, Punjab, Assam and Tamil Nadu and AIIMS-like institute in Bihar will provide a quantum jump in healthcare in these states and the neighbouring areas.
Former CM Prem Kumar Dhumal termed Union Budget 2015 progressive and suitable to all section of the society.
Hamirpur MP Anurag Thakur also hailed the Union Budget 2015 and said it focuses on creating infrastructure and therefore allocation to the ministry of road transport and ministry of railways have been increased substantially in comparison with last year. Ministry of road transport would get Rs 82,697 crore compared to 35,238 crore and railway ministry would get Rs 98,365 crore to Rs 63,949 crore. He believes that Deen Dayal Skill Development Scheme would begin the process for skilled India and making skilled manpower available under Make in India program.