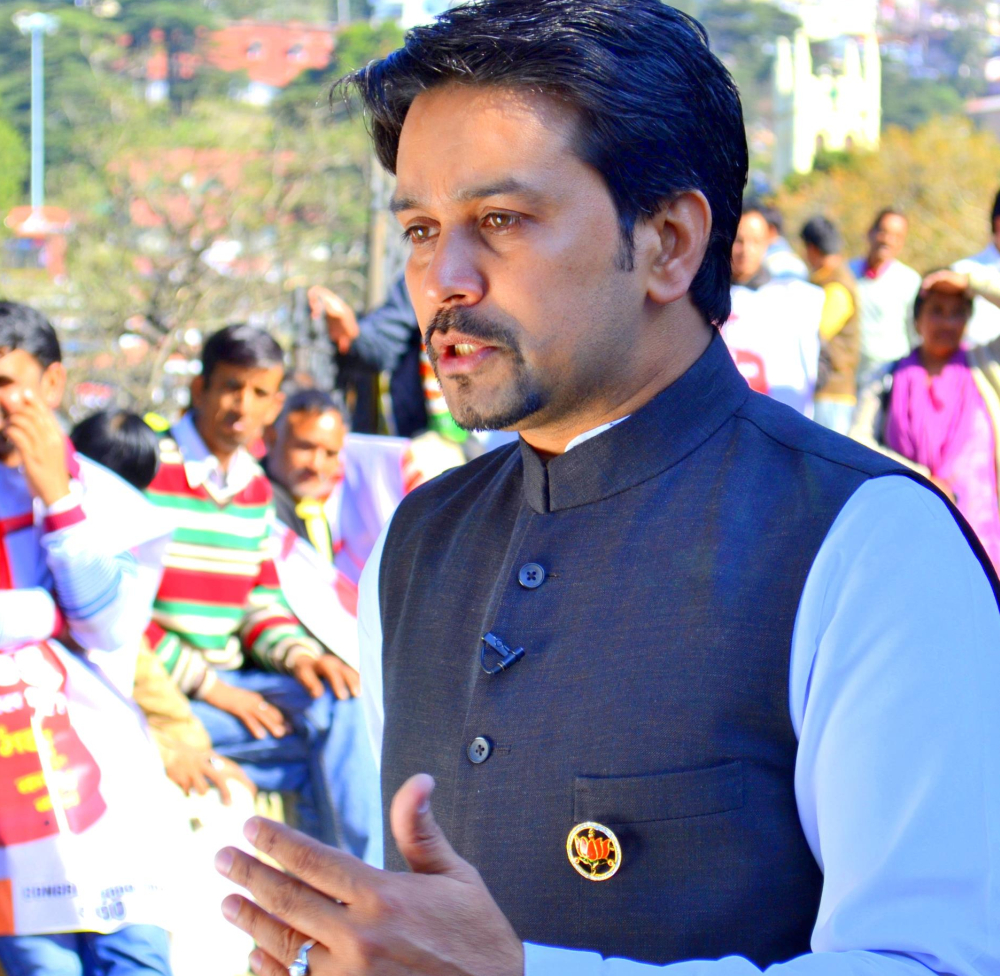 Himachal Pradesh Cricket Association president Anurag Thakur has been elected secretary of Indian cricket's governing body after edging out Sanjay Patel 15-14.
Anurag Thakur, who was youngest president of any state cricket association affiliated with BCCI, holding the post of joint-secretary with the national cricket body. Veteran official Jagmohan Dalmiya was elected president of BCCI unopposed; however, big names like Rajeev Shukla and Chetan Desai lost their election.
Anurag Thakur thanked the board for giving him an opportunity and vowed to work in the interest of cricket. He said that his victory isn't an individual's victory, but he'll be dedicated to all the members who have given him an opportunity to serve.
Thakur is Member of Parliament (LS) from Hamirpur, Himachal Pradesh and also Chairman of Parliamentary Standing Committee on IT, Member- Public Accounts Committee and Parliamentary Consultative Committee for Power.
Apart from Cricket, Anurag Thakur is also active in other sports management. He is Chairman, Target Olympic Podium Scheme (Min. of Youth & Sports Affairs), President, Himachal Pradesh Olympic Association, Vice-President, Indian Olympic Association and Vice-President, Hockey India.
Under his reign, Himachal Pradesh Cricket Association has successfully hosted international ODI at its Dharamshala stadium, besides IPL and other domestic matches at its various stadiums.