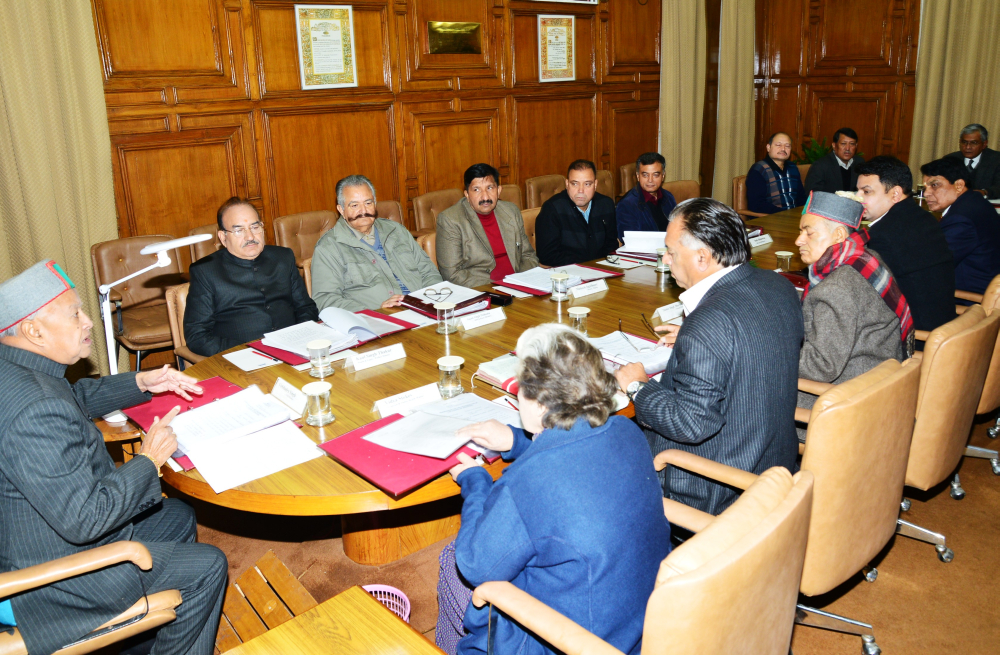 The Himachal Pradesh Cabinet gave its nod to table the HP Town and Country Planning (Amendment) Bill 2014 in the ensuing Vidhan Sabha session, for paving the way for regularization of the unauthorized constructions in the State.
The Bill if passed in the assembly session will ensure relief to thousands of house owners across the state.
In a meeting presided by Chief Minister Virbhadra Singh, Cabinet also withdraw the previous Bill and instead introduce a fresh Lokayukta Bill, 2014 in the ensuing assembly session by incorporating in it a new section providing therein for 'Contempt of Court'.
The Cabinet also accorded approval for creation and filling of 14 posts of various categories and opening of three sub-divisional Town and Country Planning offices at Manali, Palampur and Paonta Sahib in the Town and Country Planning department in order to ensure planned and systematic spatial development as well as for effective and efficient regulation and management of colonies and apartments in these places.
A decision was taken to shift the headquarters of sub-tehsil Haripur from Guler to Haripur in Kangra district.
The Cabinet gave it nod for upgrading Primary Health Centre (PHC) Nihri to Community Health Centre (CHC) in Mandi district as per the announcement made by the Chief Minister.
It also accorded approval for constructing six additional rooms in PWD Rest house at Tara Devi with further possibility of adding more rooms.
It also approved to table before the ensuing assembly session HP Fiscal Responsibility and Budget management Rules 2005.
The Cabinet gave approval for framing the rules and regulations under the HP Para Veterinary Council Act 2010.
The Cabinet accorded approval for enhancement of Value Added Tax (VAT) on diesel. It also gave its nod to amend rule 40 of the VAT Rules 2005 and sub –rule 7 of Central Sales Tax (Himachal Pradesh) Rules 1970.