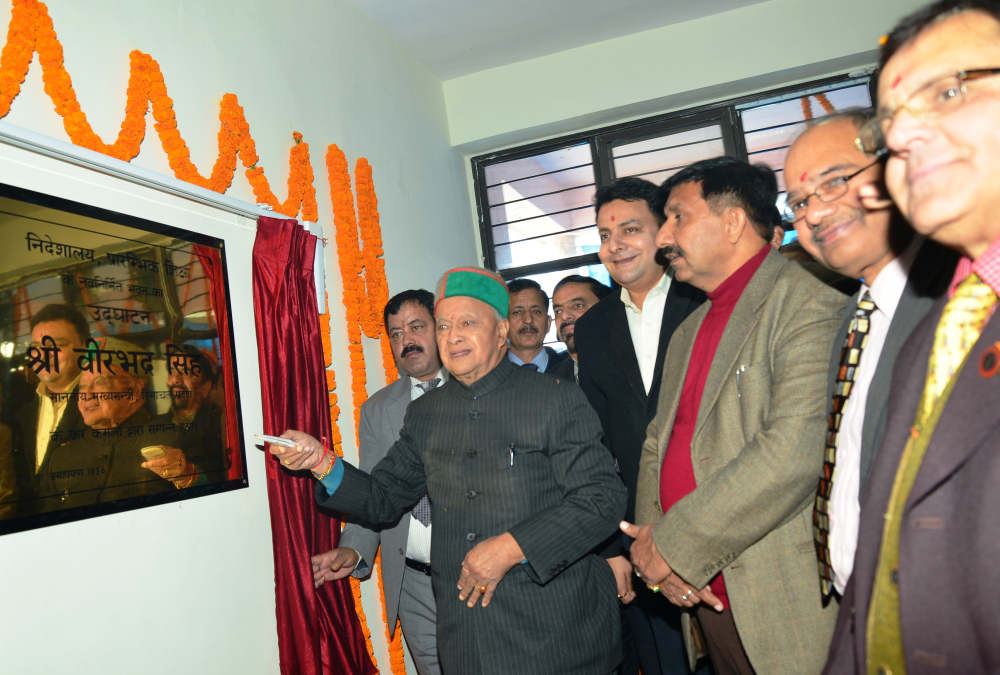 The Himachal Pradesh Chief Minister Virbhadra Singh gave stern warning to teaching faculty and asked them to devote maximum time for the students nearing examinations instead of wasting their time in the corridors of the State secretariat managing transfers.
Chief Minister said it after inaugurating new multi-storey Block of the Elementary Education Department at Lal Pani, here today. He said that it had been observed that most of the teachers were usually busy whole the year around in managing transfers thereby keeping students in midstream.
Virbhadra Singh assured them that the Government was alive to the problems of the teachers and was endeavouring to solve them at the earliest but during the time when examinations were nearing; they should concentrate on studies only.