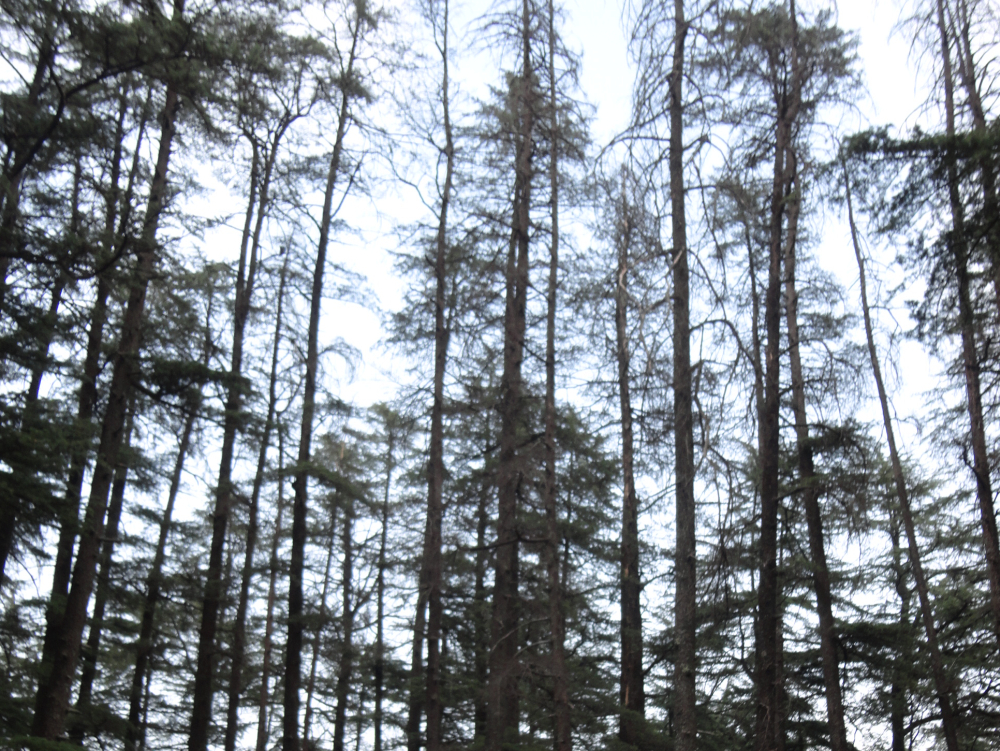 Mystery around the case of felling of trees on a private land adjoining to the Taradevi Temple near Shimla deepens further despite assurance of inquiry from the state government.
Over and above 500 trees, including deodar and oak had been axed by the (still) unknown land mafia and authority only woke after reports in leading English daily.
Chief Minister Virbhadra Singh has announced to bring defaulters to the book; however, even after ten days of revelation no visible breakthrough in this case has been reported.
The State Government has suspended three officials, including divisional forest officer Vinod Sharma and shifted conservator (forests) Sanjay Sood, who was posted in Shimla circle, and even the National Green Tribunal (NGT) has taken a suo motu cognisance on Nov 20 and issued notice to the chief secretary and the principal secretary (forests) to file their reply before Jan 8, the next date of hearing.
In the report, the forest department pointed out that the owner of the land for allegedly tried to burn the stumps and branches of the chopped trees, however, she has denied information in this regard.
The role of certain revenue and police officials has also come under the scanner. As per reports, the revenue staff had carried out demarcation at the site on November 12 but did not report the felling. This also hints at a possible connivance of the police, forest and revenue authorities with the culprits, who had political backing.
The opposition, BJP, has claimed of involvement of cabinet minister in it and has demanded a probe into the incident by a sitting judge of the high court.
State BJP president Satpal Satti has accused the state government for merely covering up the whole matter. He asserted that the BJP will raise the issue in forthcoming winter session of the assembly and will force government to take strong action against real culprit.