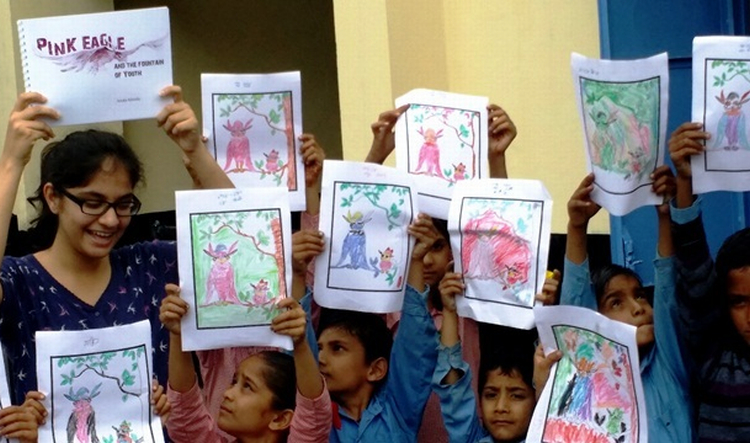 Chief Minister Virbhadra Singh released a books titled 'Pink Eagle and Fountain of Youth' and 'The Bird who wouldn't fly' of Anvita Khosla, a teenager of class 12.
The first book is for the children aged seven and above and the second one is for the children below seven years of age. The Books have line drawings – rendered by artist Aleksandra Godlevska – that invite kids to interact with little Pink Eagle's story.
Anvita Khosla hails from district Solan and studying in Abu Dhabi Indian School in UAE, she spends her summers in India and the idea for the books came to her while volunteering at a rural school in Solan district.
The Chief Minister lauded the efforts of the young writer and congratulated her for her noble ideals. He said that her stories would certainly entertain the small children as they along with reading the stories would also love to draw images on the line drawings and colour them.
He said that this is truly an exciting and worthy initiative by Anvita, who is also donating as many as 2000 books to the children studying in the rural schools of the State, adding that such efforts would contribute in igniting interest of reading in young minds.
Her Grandfather Prof. P.K. Khosla, presently Vice-chancellor of Shoolini University in Solan, and Grand Mother Saroj Khosla were here to get the books released.
Anvita Khosla has successfully raised funding through Kickstarter for the publication of her books.