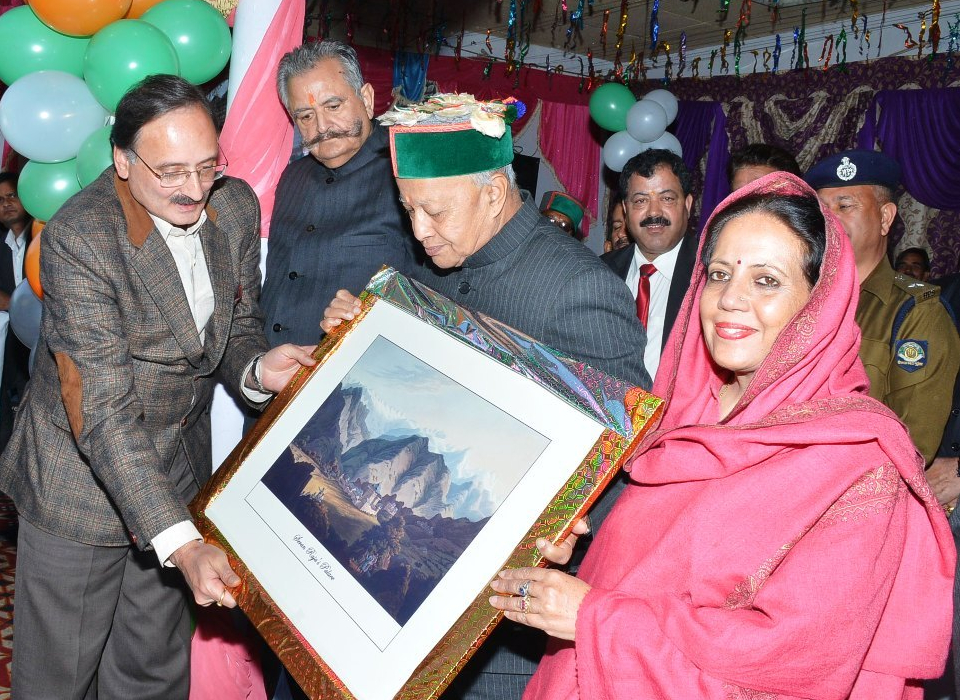 Rampur: International Lavi Fair concluded with fanfare here today, Chief Minister Virbhadra Singh presiding over the concluding ceremony of Fair Rampur.
Chief Minister, while addressing the ceremony, said that fairs and festivals were the inseparable part of the people of Himachal Pradesh and the state was a treasure house of such fairs which highlight our rich traditions and customs and culture.
He said that Lavi fair besides being historical was known for its trade with Tibet and was the oldest trade fair of the State adding that Rampur was the old silk route of trade between Tibet and India. The Lavi fair also known as trade fair have witnessed the trade between Tibet, China and other countries. He said the State Government was committed to promote the fairs, culture and customs of the state in a big way.
The Chief Minister remembered late former Prime Minister Jawahar Lal Nehru for bringing revolution in the field of Agriculture and other allied sectors. He said that Himachal Pradesh had progressed leap and bounds and he was given opportunity by the people of the State to serve them for the sixth time.
He assured to get constructed the Chati bridge in Rampur on priority and also announced a sum of rupees Eleven thousand to PG Seema College Rohru.
Chief Minister also announced the closing of the fair.
Virbhadra Singh later presided over the cultural function and released the souvenir brought out by the Lavi Fair Organizing Committee. He also distributed prizes to the winners of the exhibitions put during the Fair.
A colourful cultural programme was also organized on the occasion.
Deputy Commissioner Shimla, Dinesh Malhotra welcomed the Chief Minister and detailed about the activities undertaken during the fair.
MPP and Power Minister Sujan Singh Pathania, former MP Pratibha Singh, Chief Parliamentary Secretary Nand Lal, Principal Secretary MPP and Power and Chairman HPSEB Ltd SKBS Negi, Vice–Chairman HPSIDC Atul Sharma, MD HPSEB, PC Negi, Satish Verma, SP DW Negi and other senior officers of the district were also present on the occasion.