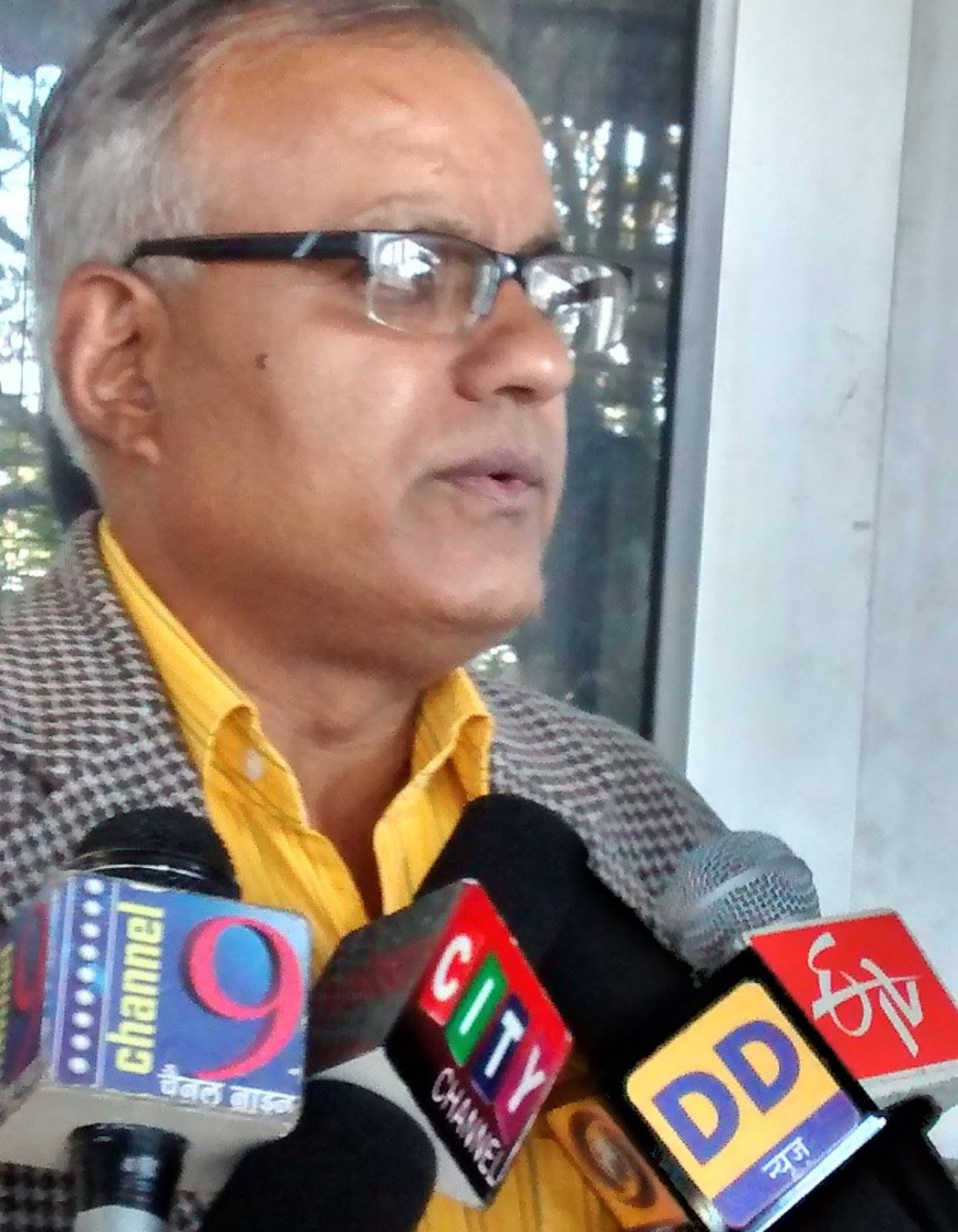 Shimla: Disability rights activist and chairman of Umang Foundation Ajai Srivastava has blamed the state government for violating the order of Himachal Pradesh High Court by not implementing the Policy for Conducting Examinations for Persons with Disabilities.
Srivastava, in a press conference here today, blamed H.P. State Public Service Commission, State School Education Board, Agriculture University Palampur, Horticulture University Solan and Departments of Higher and Elementary Education for failing to implement the Policy framed by government of India for the benefit of the blind and other disabled who were unable to write, despite high court's orders.
He asked to implement the policy by 3rd December, the International Day for Persons with Disabilities, or he would initiate contempt of court proceedings against all the defaulters including the state.
Ajai Srivastava said that on his PIL (No. 6 of 2013) the High Court had ordered the government and all the respondents on 7th January 2014 to pass "appropriate" orders within eight weeks. But, except H.P. University, others have failed to implement the same even after 10 months.
He believed that the new Policy is very revolutionary in nature that ensures equal opportunity for the disabled persons. The policy waves off the pre-conditions for the writer and the blind and other eligible disabled candidates will get one hour extra in an examination of three hour duration and 20 minutes extra in a paper of one hour duration. They also would be given choice to use Braille or computer or recording of answers to take their examinations.
Ajai Srivastava said that it was a matter of shame that the persons with disabilities were not given equal opportunity and full participation as per the law in the state. He has also sent letter of complaint to the Governor and the Chief Minister seeking action against the erring officers.