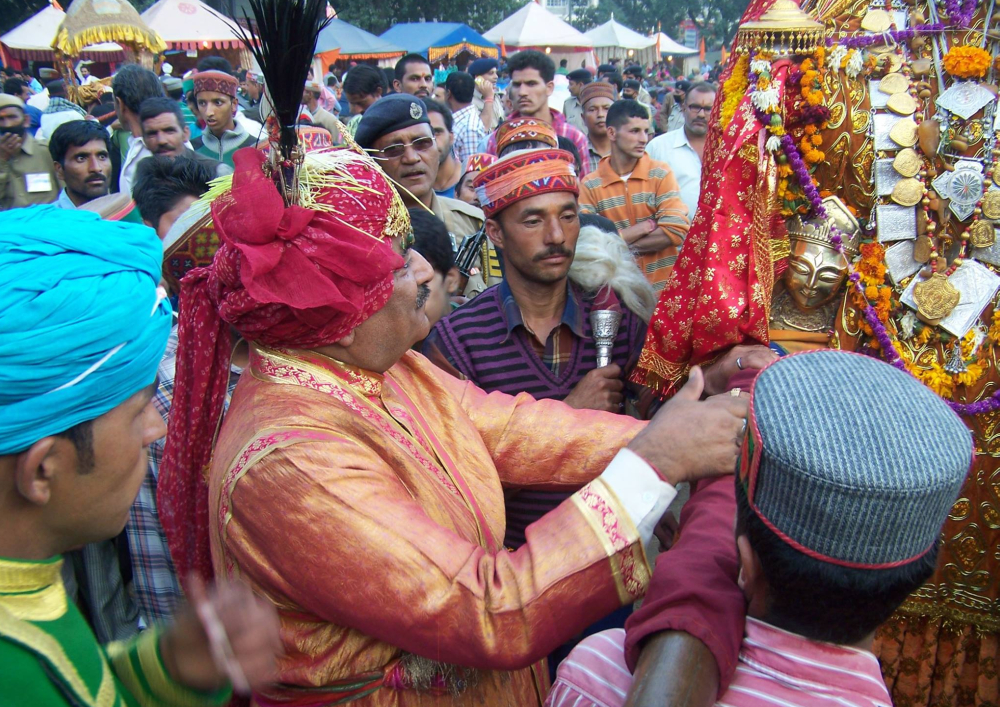 Abiding by the Himachal high Court order, historic week long Kullu Dussehra Festival concluded without any animal sacrificing. As per the centuries old practice, a buffalo, a male sheep, a fish, a crab and a chicken used to sacrifice on the conclusion of the festival to "appease" gods and goddesses.
The local administration had made elaborate arrangement to enforce High Court order as it'd deployed heavy security at the venue.
Over 250 deities were assembled in the Dussehra Festival and have started their journey back to their temples.
Himachal Pradesh Chief Minister Virbhadra Singh was also present at the concluding ceremony. While speaking on the concluding ceremony, CM stressed the need to preserve our rich cultural heritage and taking the State ahead towards development together by conserving rich traditions.
Virbhadra Singh said the Himachal was known as the land of Gods and was a treasure-house of many prehistoric temples. He said the 'Dev Culture'of the State was unique and the life of the hill people revolve around the local deities.