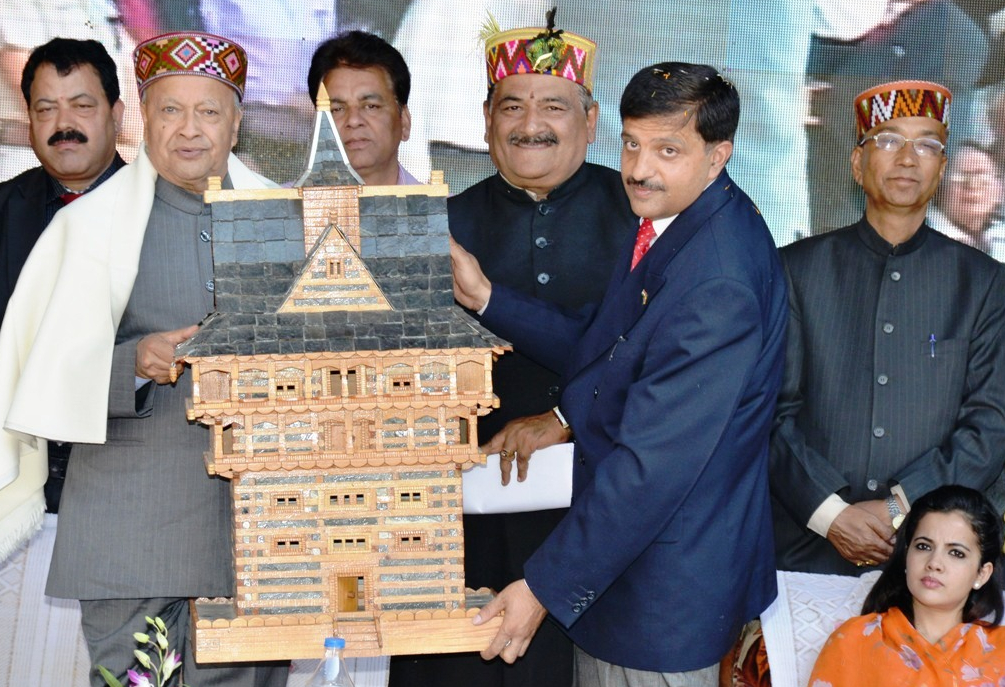 Himachal Pradesh Chief Minister Virbhadra Singh inaugurated the first of its kind district Library in Kullu with all modern facilities like wi-fi, book café etc. He said that it was an appreciable effort of the district administration and such more libraries were required to be opened in the each sub-division of the State.
The library was first of its kind in India and had a unique collection of books suiting to the interests of people of all ages.
Later, while speaking at the concluding ceremony of Kullu Dussehra, he announced 300 bed facility for regional hospital Kullu and a fire Station at Larji in Banjar assembly Segment.
He announced for constructing Outer Seraj Bhawan in Kullu for facility of the people of the Outer Seraj area visiting district headquarters.
The Chief Minister announced to construct Bridge at 17 miles over River Beas with an estimated cost of RS 8.62 crore under NABARD, jeepable bridge over River Beas at Kalath at a cost Rs 1.17 crore and a bridge over River Beas at Nehru Kund in Manali to be constructed at a cost of Rs. nine crore. He also announced to construct Bridge at Manali for which government of India had accorded sanction.
He also announced to up-grade Government Primary School Rashol to Middle School, Primary School Punthal, GPS Bansha in Gram panchayat Kashladi, GPS Paah Gram Panchayat Kharihar to Middle Schools.
The Chief Minister also honoured the Indian Kabaddi team members Ajay Thakur, Kavita Thakur and Pooja Thakur which won gold medals in the Asian Games at Incheon in South Korea.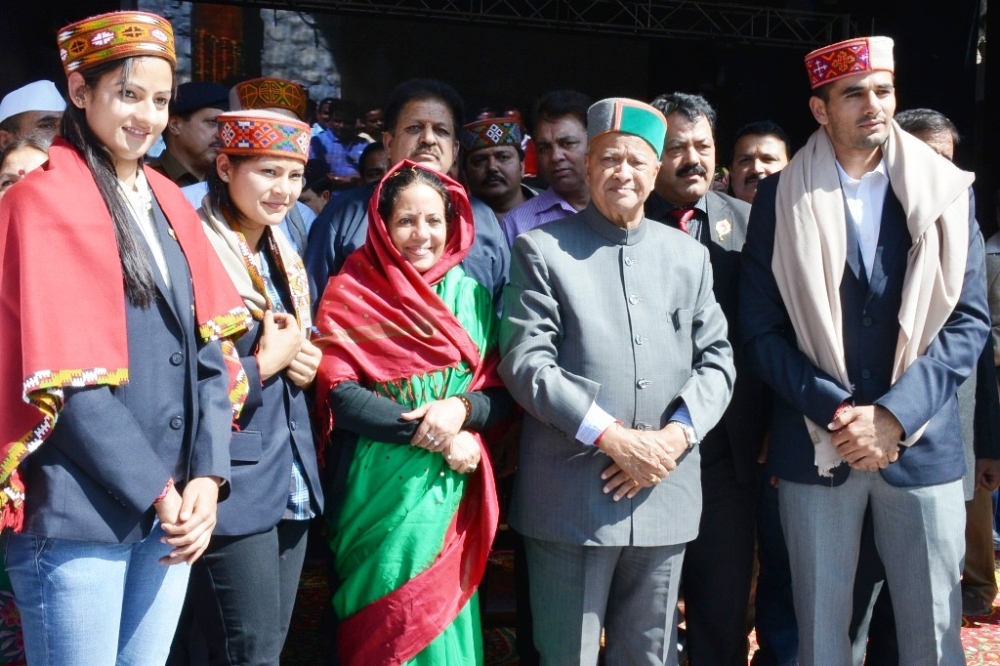 Maheshwar Singh, local MLA appreciated the efforts of the Chief Minister in preserving the culture of the State especially his concern for the deities of the Pradesh.
Karan Singh, MLA Banjar, Rakesh Kanwar Deputy Commissioner, Raghuvir Singh Thakur, Wool federation Chairman, Tek Chand Dogra, Vice Chairman SC/ST Corporation, Y.K. Mishr, Chairman APMC (Kullu and Lahaul Spiti) and other Chairmen Vice Chairmen of various Boards and Corporations and other dignitaries.