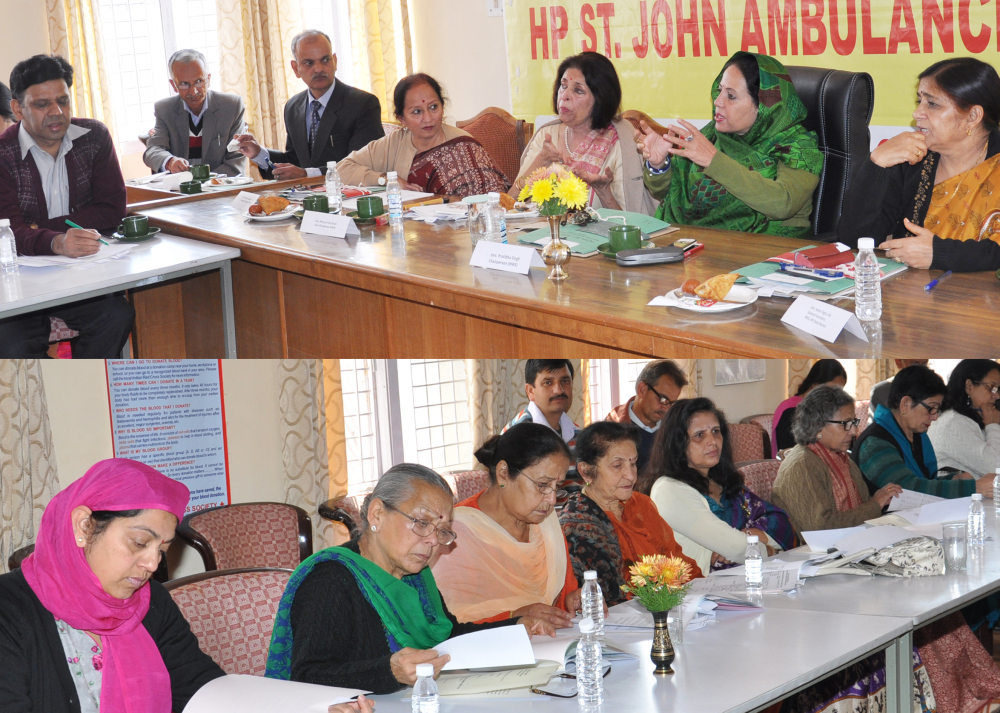 Chairperson, Himachal Pradesh Red Cross Hospital Welfare Branch Pratibha Singh urged the members of the Branch to actively participate in awareness of students of schools and colleges about nutritious food and ill effects of drug abuse.
Pratibha Singh was presiding over the annual meeting of HP Red Cross Hospital Welfare Branch here today.
Pratibha Singh asked the members to motivate the people to involve themselves in Red Cross activities and also visit the hospitals regularly to help the needy in time.
She said that 84 women got the membership of State Red Cross Welfare Branch during current financial year. She said that free health camp was organized at Oldage Home Basantpur where medical checks up of inmates were conducted besides distributing free medicines to them. She also stressed to organize such camps in schools and colleges.
Pratibha Singh said that the Branch had distributed free medicines about Rs. 1.50 lakh to the needy and poor patients of IGMC and added that free medicines were also being provided to the patients of Kamla Nehru Hospital, Shimla.
Rs. 5.91 lakh proposed budget was also approved for the financial year 2014-15 in the meeting.