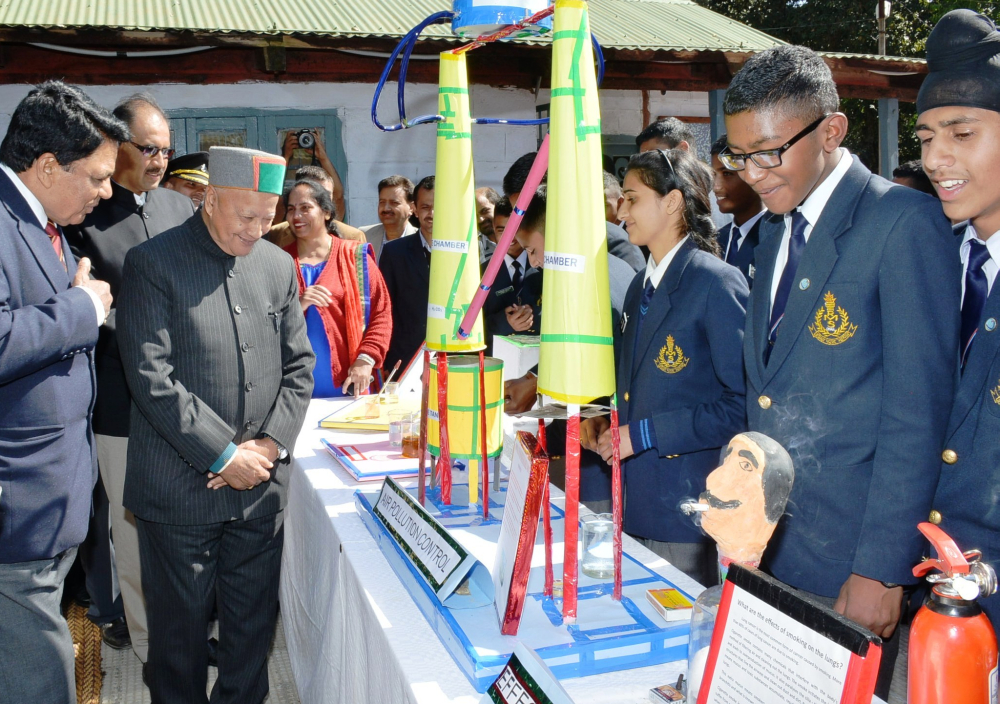 Chief Minister Virbhadra Singh assured to provide land required to the Military School at Chail in district Solan for expansion of its campus. He was speaking at the 89th Annual Day Function of Rashtriya Military School (RMS) here today.
The Chief Minster asked students to prepare for the highly competitive world. He advised students to tone up their thinking and communication skills and should show single-minded devotion to studies without loosing sight of their aim.
Virbhadra Singh said that Rashtriya Military School, Chail had a long cherished history and high traditions and great many of the cadets had walked out of its hallowed portals to occupy high echelons of service in the armed forces and other walks of life. He also lauded the role of faculty for keeping up the high standard of education in the school.
The Chief Minster also visited exhibition which displayed the Scientific Models, woodwork and paintings of the students.
He also distributed prizes to the students who excelled tin academics and other co-curricular activities.
Earlier, Principal of the School Lt. Col Vineet Ohri welcomed the Chief Minister and placed annual report of the school before the assembly and also the feat the cadets had achieved.