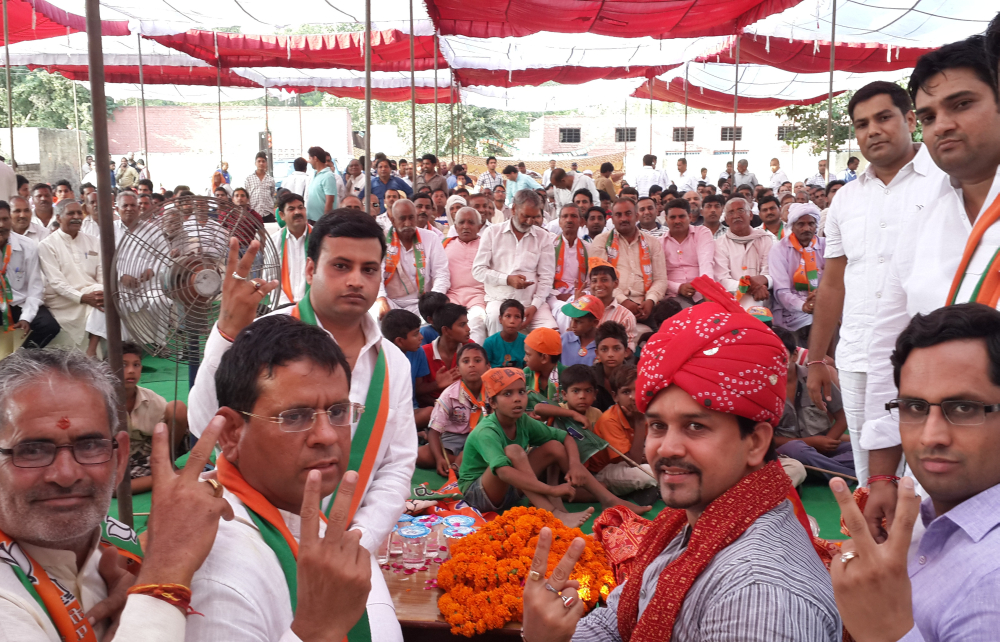 Hamirpur MP and BJYM national president Anurag Thakur lauded the initiative of Prime Minister Narendra Modi for an innovative concept of Saansad Adarsh Gram Yojna (SAGY) and announced to develop Dehla village of Una assembly constituency as the Adarsh Gram (Model Village) under SAGY in Hamirpur Parliamentary segment.
Anurag Thakur said that Dehla Village is amongst the largest villages of Himachal Pradesh whose population is around 10,000. Thakur said that village comprises people from every community and that makes it fit to the party's philosophy of 'Sabka Saath, Sabka Vikas'.
Under SAGY, by 2016 one village has to be turned into a model village and another two by 2019.Anurag Thakur said that instead of three, he will turn six villages as model villages by 2019.
Anurag Thakur further added that Prime Minister Narendra Modi while addressing the nation on the Independence Day from Red Fort had announced the plan to launch SAGY and today within two months by announcing the scheme has proved that good days (Achce Din) are here even for people staying in villages.
Thakur is confident that SAGY will certainly help these villages to come up on national stage.
Anurag Thakur assured that funds won't be an issue for the development of Dehla and this village would be developed holistically by strengthening health, road, water and educational facilities.