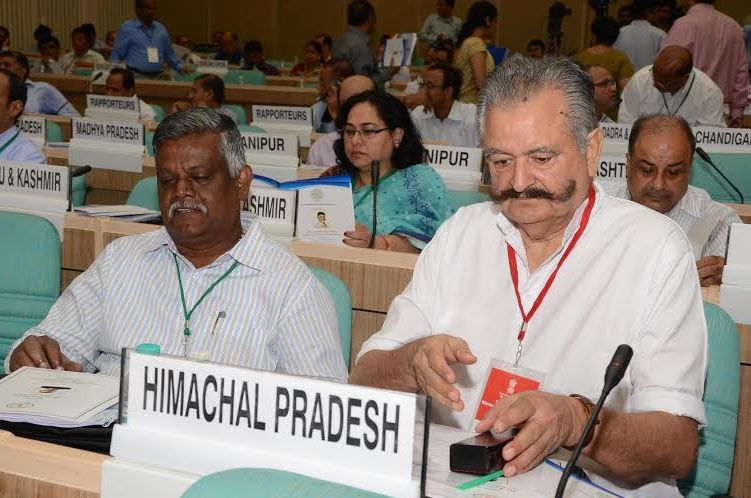 Himachal Pradesh Power Minister Sujan Singh Pathania urged Government of India for granting early environmental clearances and simplifying land acquisition process so that the hydro power projects which were lying pending could be executed soon to meet out the energy requirements of the country.
Pathania was participating at the conference of Power Ministers organized at New Delhi today. The conference was presided over by the Union Power Minister Piyush Goel.
The Minister informed the conference that various projects were pending due to complex procedures which were affecting the interests of both State and the Country. He raised the issue of delay in techno-economic clearances by the Central Electrical Authority and said that the States should be empowered to give technical clearances of the projects amounting to Rs. 2500 crore. He also suggested that the concerned authority should be strengthened to ensure timely clearances for the projects.
Pathania said that Himachal Pradesh had potential of harnessing 27436 MW hydro power and so far the State had been able to harness only 9213 MW. He added that State had set a target of harnessing additional 5000 MW power during 12th Five Years Plan and the support of the Union Government and other concerned agencies was required to achieve this target.
The Minister said that the work on many projects had not been started due to non-availability of loans on appropriate rates and this was also leading to cost escalation of these projects. He urged the Government of India to provide loans on low rate of interest for such projects besides taking effective steps for enhancing the time limit for repayment of loans. He also raised the issue of strengthening of transmission lines and their construction cost.
Pathania also demanded Capital Reimbursement Assistance upto a limit of 50 percent for the State and enhancing the loan limit so that the execution of power projects could be accelerated.