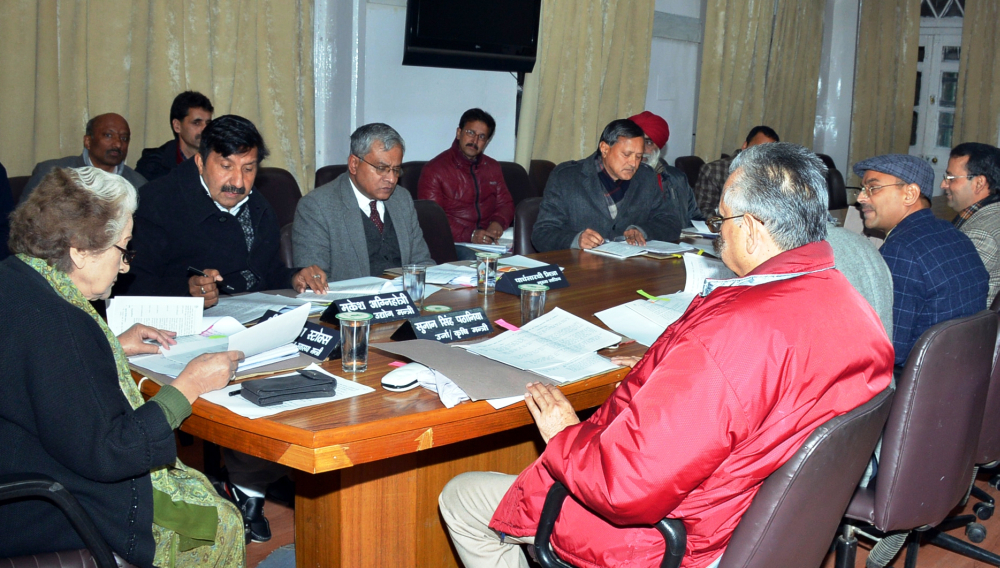 Irrigation and Public Health Minister Vidya Stokes said that 70 percent cultivable land in Himachal Pradesh has been provided irrigation facility.
In a meeting of Cabinet Sub-Committee, constituted for the implementation of election manifesto of Congress Party today, where Industries Minister Mukesh Agnihotri and Agriculture Minister Sujan Singh Pathania were also present, Stokes revealed that out of total 3.25 lakhs hectare land, 2.50 lakhs hectare has been brought under irrigation and 3000 hectare land would be provided with irrigation facility in the current financial year.
Stokes said the government was providing quality seeds, fertilizers, insecticides and pesticides to the farmers through 117 cooperative societies and besides they were also being provided credit cards and loans on low interest rates.
The Minister said that the industries based on agriculture and horticulture were being encouraged by the State Government and 116 such new cases had been given sanction.
Horticulture Minister further added the state government is committed to revive popularity of Kangra tea and had conducted fresh survey of tea gardens and submitted Rs. 7.1 crores project for the approval of Government of India.
Similarly, steps had been taken to preserve the environment besides planting medicinal and herbal plants, Stokes added.
Chief Secretary P. Mitra, Additional Chief Secretary, Tarun Shridhar, Additional Chief Secretary P.C. Dhiman, Principal Secretary Dr. Shrikant Baldi and heads of concerned departments were present at the meeting.