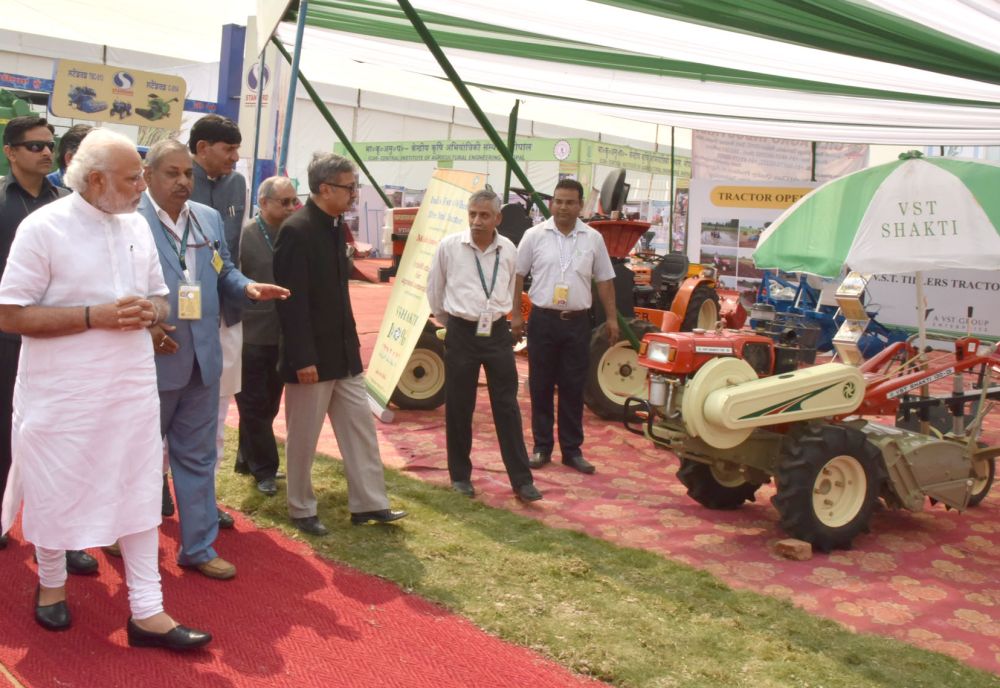 New Delhi: The Union Ministry of Agriculture has selected Himachal Pradesh for the Commendation Award under Total Food grains category-II of Krishi Karman Award for 2014-15 in recognition of special efforts made by the State Agriculture Department for increasing food grains production.
Agriculture Minister Sujan Singh Pathania received Krishi Karman Award for 2014-15 from Prime Minister Narender Modi during a ceremony organized in New Delhi, today.
The award consists a trophy, citation and cash amount of rupees one crore.
During last three years, total food grains production had increased to 16.73 lakh tonnes in 2014-15 which was 15.41 lakh tonnes in 2011-12. The department had also done commendable work in promoting poly-house cultivation, micro irrigation, organic farming and soil health management.
Krishi Karman Awards were instituted by the Union Ministry of Agriculture in 2010-11 to reward the best performing States in production of rice, wheat, coarse, cereals, pulses and total food grains.
The Prime Minister Narendra Modi, speaking at the ocasion, called upon all stakeholders, including farmers, States and the Union Government to resolve to double farmers' income by 2022.
The Prime Minister described the Krishi Unnati Mela as a platform that could rewrite India's destiny. Modi emphasized that the next revolution in Indian agriculture had to be built on technology and modernization; and the eastern part of India had maximum potential to achieve it. The Government is working towards this goal, he added.
The Prime Minister gave away the Krishi Karman Awards for 2014-15 to States and farmers. He also launched a mobile application for farmers – "Kisan Suvidha." This will provide information to farmers on subjects such as weather, market prices, seeds, fertilizers, pesticides and agriculture machinery.