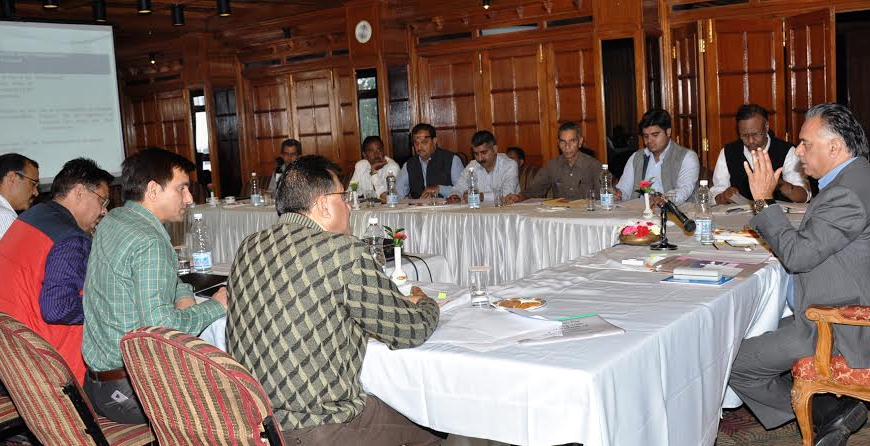 Transport Minister G.S. Bali revealed that 300 new buses would be added every year for next few years to the fleet of State transport to replace old and obsolete buses in a phased manner. This would ensure qualitative and demand based transport facility to the commuters.
Minister was presiding over a meeting of Governing Body of HRTC, here today. He said that 20 new Volvo Buses would be plied to connect all pilgrimages in the State. He said orders for 50 new AC buses had already been placed which would be plied within and outside the State on only 15 percent extra fare. As many as 471 fully built buses had already been purchased and the 44 such more buses were likely to come-up soon.
The Transport Minister said that road safety was the major concern of the State government, therefore, State Transport would enhance number and capacity of fitness centers from 7 to 27 in the State. These centers would provide mechanical technique on substantial amount of money to the private owners.
Bali said that Corporation had earned a cumulative increase of Rs. 107 crore this year. He said Rs. 63 crore had been released for upgradation of all workshops, besides Rs. 1-10 crore for 12 Bus Stands in the State.
He said that a toll free helpline number 94184-00529 had been introduced for lodging complaints while traveling. He said new transport policy had been prepared and sent to different sectors for the suggestions and comments. The Corporation was providing yeoman services to the commuters and the accident rate was comparatively low yet fatal due to tough terrains in the State.
Presiding over another meeting of BoD of HP State Civil Supplies Corporation, Bali said that complete automation of all Fair Price Shops/Depots would be done within one year for which work had already been started. It was decided in the meeting that hiring of Godowns would be decided by the higher authorities in future so as to avoid the loss. He said that Corporation will open dedicated counters for selling generic medicines at its Medicine Retail Shops.
Ajay Mittal, Additional Chief Secretary (Transport), K. Sanjay Murthy Secretary HP State Civil Supplies Corporation Aman Deep Garg MD, Priyatu Mandal Director of Civil Supplies Corporation, R.N. Batta, Managing Director Transport besides Members of BoD Transport and Civil Supplies Corporation and Officers of State Transport and Civil Supplies Corporation were present in the meeting.