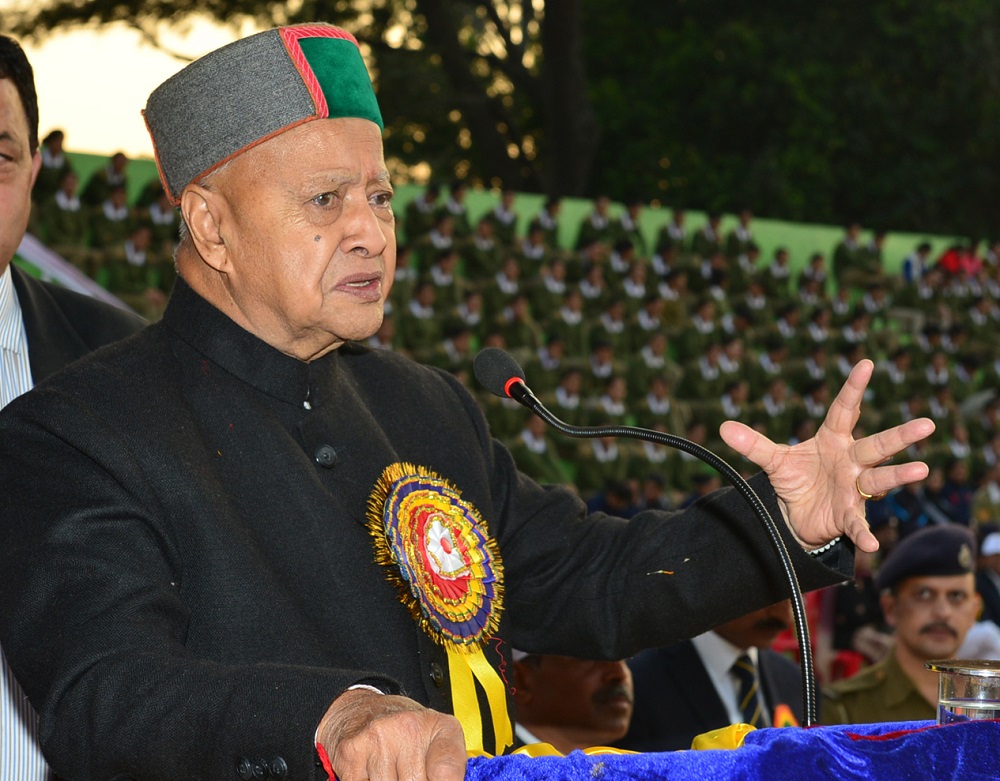 Chief Minister Virbhadra Singh has urged the government of India to take away the restriction on accepting the old currency of Rs. 1000 and Rs. 500 in Kangra Central Cooperative Bank (KCCB) and Jogindra Central Cooperative Bank in the State in the larger interest of the people.
Earlier, Reserve Bank of India issued circular preventing cooperative banks from accepting deposits in demonetised currency notes.
The Chief Minister, in a letter written to Prime Minister of India Narendra Modi, has apprised that both the banks were operating in six districts of the State and tribal population was also suffering due to ban imposed on accepting the old currency.
He further said that Kangra Central Cooperative Bank has six branches in remote tribal areas of Lahaul and Spiti district which remain cut off from the other parts of the State due to heavy snowfall till the month of May. Singh apprised
"If, the facility of acceptance of specified bank notes in the accounts of the customers of these banks was not made available, the people having accounts with these banks would face extreme difficulty"
The Chief Minister said there was resentment amongst the account holders of these banks as they were not able to replace the old currency resulting into hardships in day-to-day life especially in emergent situations.
Earlier, the Chief Minister had welcomed the decision of Prime Minister of demonetisation of ₹500 and ₹1000 currency notes, but called it a taken in haste. He termed the decision bold to curb and stop the menace of black money so as to fight against corruption.
Veteran Congress leader had pitched for the elaborate arrangements and steps before demonetisation of currency notes to ensure the safeguard of interest of farmers, small traders, shopkeepers, wagers and those many who have hard-earned money in hand.