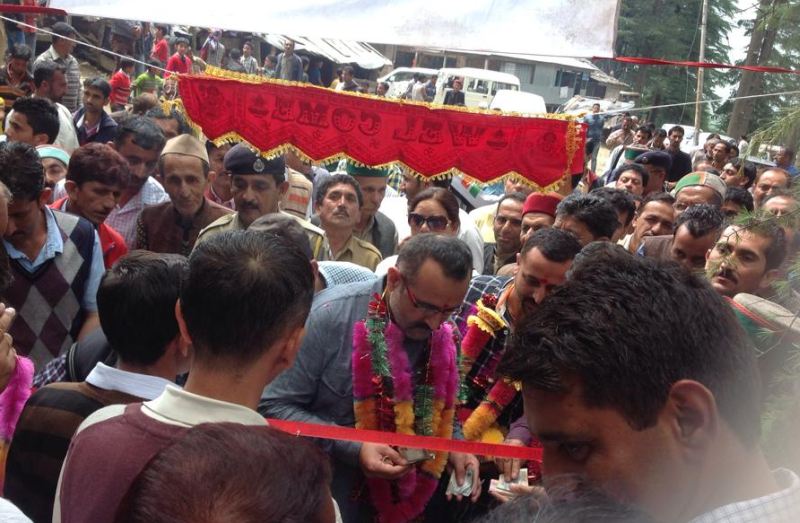 The State Congress leaders have condemned the press statement of former Chief Minister P.K Dhumal in which he has alleged that state government was suspending the Gram Panchayat Pradhans by fabricating false charges against them.
In a joint press statement released from Shimla on Tuesday, Dr. Subhash Manglate, Chairman State Marketing Board, Baba Hardeep Singh, Chairman Building and Other Construction Workers Welfare Board and Kewal Singh Pathania, Vice Chairman State Forest Development Corporation said former Chief Minister and other BJP leaders of the state had become habitual of giving misleading statements whereas the truth was that they were never concerned with the welfare of the people.
They said BJP leaders should seek apology from the people of the state for not working up to their expectations being the main opposition party. They said the previous BJP government was responsible for derailed economy of the state and now they were shying away from performing their duty as responsible opposition by boycotting the house proceedings.
They also thanked the Chief Minister for setting up a committee to look in to the fee structure and other matters of Himachal Pradesh University and hoped that the recommendations of the committee would provide relief to the students.