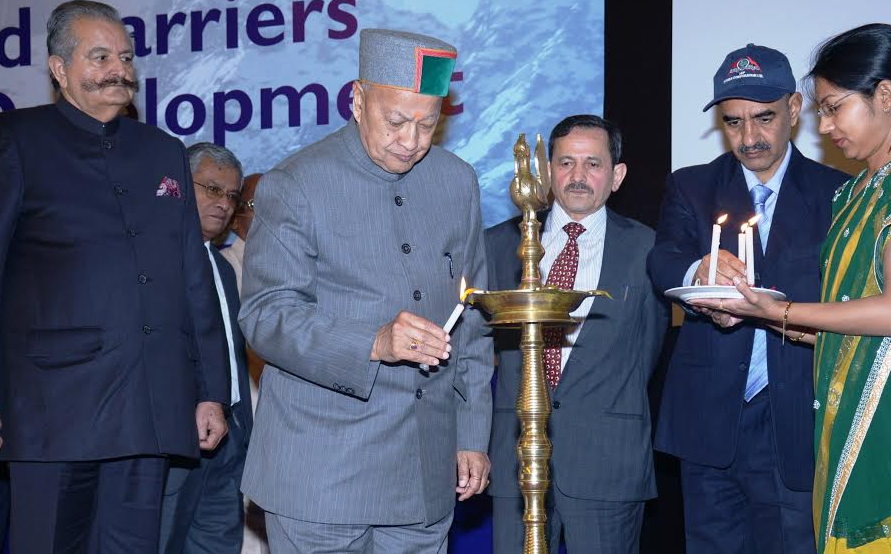 Himachal Pradesh Chief Minister Virbhadra Singh has justified the orders of Deputy Commissioner Kangra for vesting the land allotted to Kumad Bhushan Education Society, promoted by Prashant Bhushan, in the name of the Government.
Chief Minister, while talking to the media at the function of Himachal Pradesh Power Corporation Ltd at hotel Peterhoff here today, said that it was during the previous BJP government regime that a notice was issued to Prashant Bhushan and proceedings were initiated against him for using the land for some other purpose rather than the specified work for which it was allotted at village Kamlegarh near Palampur.
The Chief Minister asserted that the land was not used for the purpose for which it was granted and the process was on since long and now the Deputy Commissioner decided to vest the land in the name of the Government after going exhaustibly through the case.
Chief Minister also ridiculed the statement of Prashant Bhushan, in which he has accused him for the Govt's action against society and termed that baseless and uncalled for.
On being asked about the illegal sale and purchase of the Tea Gardens in Palampur, the Chief Minister said that the Tea Gardens, not only in Himachal but in other parts of the country were exempted from the Land Ceiling Act and the State Government would ensure that no sale purchase of the tea gardens in Palampur belt takes place.
Chief Minister clarified that the Government won't allow sale or transfer of the Tea Gardens except it is transferred/partitioned within a family. He also intended to frame stringent law to stop such illegal activities into sale and purchase of tea gardens.