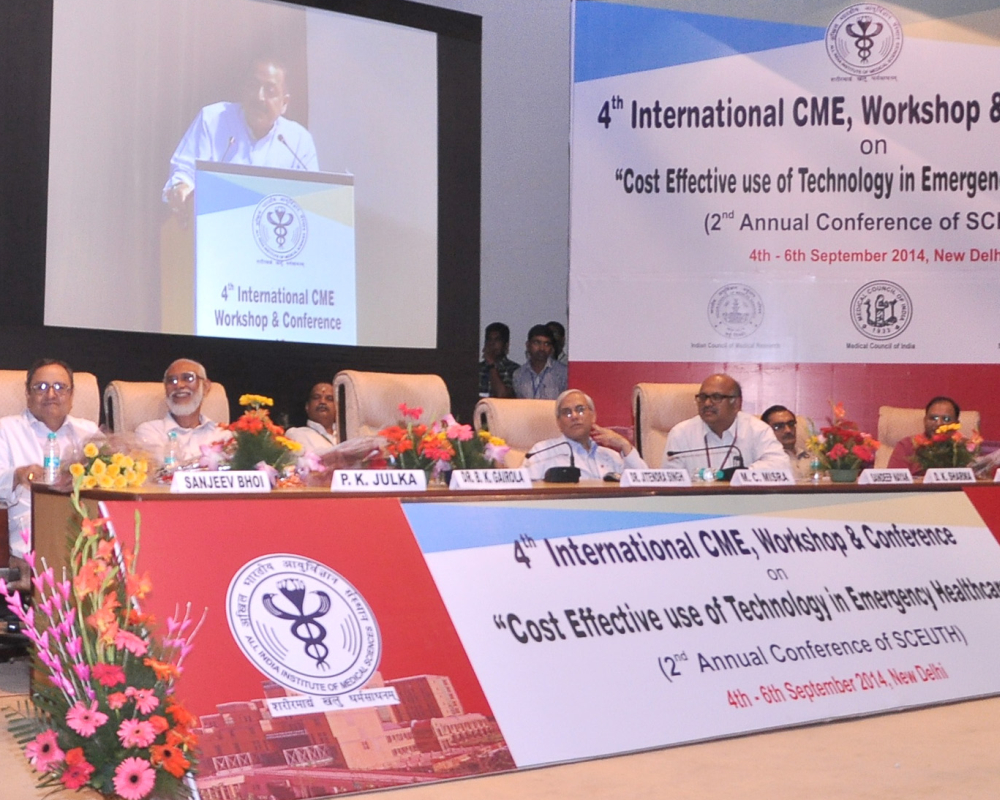 Now, patients visiting the All India Institute of Medical Sciences (AIIMS), Delhi can fix appointments with doctors over phone. The appointments will be done by an automated voice response system.
This is the first ever facility of its kind to be started in a Government sector hospital in India wherein patients will have the option of dialing Phone No. 09266092660 from anywhere in the country, which will connect them to "Interactive Voice Response" (IVR) service following which a pre-recorded voice will ask them about the OPD Department where the appointment is sought and also give the option of different available dates.
Union Minister Dr Jitendra Singh launched the "Appointment From Home" facility at the AIIMS here today.
Speaking on the occasion, Dr Jitendra Singh said that there has been a revolutionary progress in Information Technology in the last two decades and in the interest of better patient care, it should be utilized to its optimum potential in the hospital set up.
Dr Jitendra Singh said, with the patient load in the Government sector hospitals increasing at a hectic pace and the Resident Doctors as well as Para-Medical and Nursing Staff under tremendous pressure, the use of e-technology in healthcare will help to save lot of time and energy, which can instead be devoted to patient care.
The pilot run of the appointment by phone started from August 15 and the hospital, on an average, is getting 1,500 calls every day.
"Appointment From Home" facility will help the patients outstation patients. AIIMS has already an online system of booking appointments with doctors.