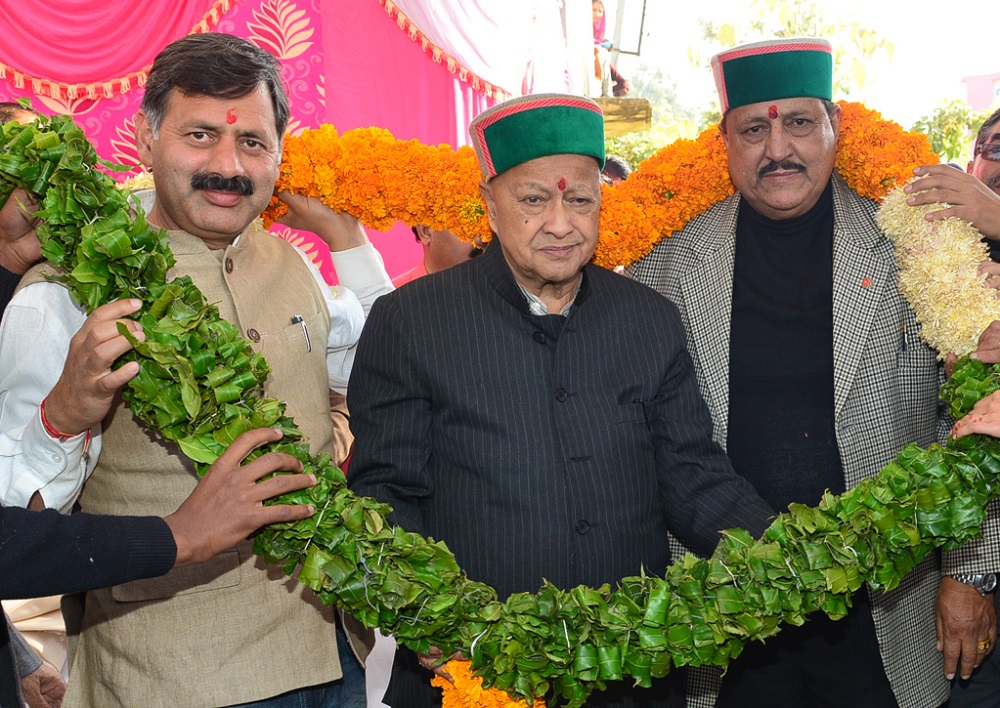 Soldha/BIlaspur: Himachal Pradesh Chief Minister Virbhadra Singh has blamed the Union Government for delaying the work of AIIMS in the state.
The Chief Minister, in a rally in Soldha in Naina Devi assembly constituency of Bilaspur district today, said the State Government has played its part in handing over the required land to AIIMS, but it was up to the union government to speed up the Forest clearance process.
Singh stated the project has been delaying and Union Government may know the reasons well for delaying the project.
The State had identified 1200 bighas of land for the premier medical institute in Bilaspur district and out of which 750 bighas of non-forest land had been transferred and documentation of forest clearance of remaining 450 bighas of land was under consideration of the Union Government.
The Himachal Pradesh Chief Minister had already AIIMS raised the matter with the Union Government and even sought timely intervention of Union Health Minister JP Nadda to expedite the work.