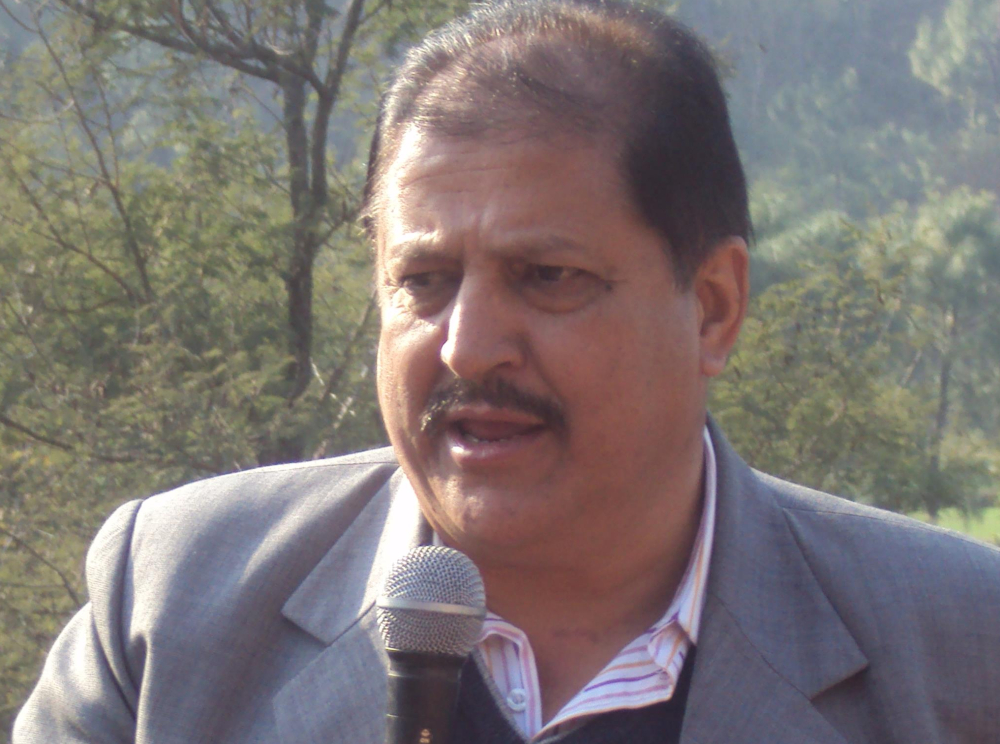 Congress leaders have accused BJP leaders for exploiting incidents of natural calamities to take political benefits in the state.
In their joint statement Ram Lal Thakur, G.R. Musafir, Kuldeep Pathania, Ajay Bahadur, Ramesh Chauhan, and Devender Shyam have asserted that natural calamities were beyond control of human beings and any disaster could happen anywhere and any time.
Congress leaders stated that a large scale of loss had been reported in different parts of the State during last few days due to heavy rains and landslides. The State Government had released Rs. 23 crore as immediate relief during this week only and so far Rs. 76 crore had been released during this year to carry out relief measures.
They said that it was unfortunate that leader of opposition Prem Kumar Dhumal and other BJP leaders were politicizing this issue to make headlines in the media. They said
"being a former Chief Minister, Dhumal must remember that assistance was provided as per the Relief Manual and proper relief and rehabilitation measures were being taken in the affected areas by concerned Deputy Commissioners. Therefore, there was no need to make unnecessary hue and cry over this issue"
Congress leaders said Dhumal was habitual of taking undue political advantage out of every issue but it was unfortunate that he was misleading the people on this issue for his vested interests.
They said that Congress had enhanced the amount given under Relief Manual during its previous term but the BJP Government reversed this decision but now they were claiming to be the well wisher of the people which shows their double standards. They said that BJP leaders should tell how much amount was released and what steps they had taken during the natural calamities when BJP Government was in power in the State.
They advised the BJP leaders to refrain from politicizing such issues as the Government was well aware of its responsibility and all possible assistance was being made available to the affected families.