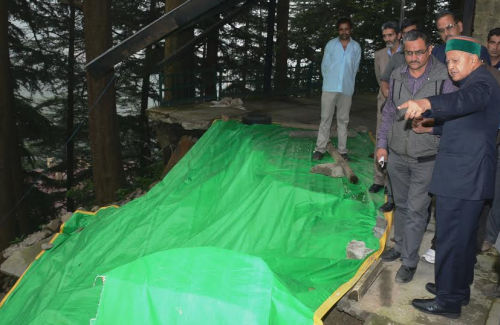 Chief Minister Virbhadra Singh inspected the building of HPPWD guest house near Raj Bhawan and the Lokayukta office which were damaged due to uprooting of trees on them due to incessant rains recently.
He said that it was due the improper chanellization of water which during heavy rains kept percolating into the roots of the trees and uprooted them thereby damaging part of the historical Lokayukta building and PWD Guest house.
CM directed the PWD authorities to construct a wall right from the road near the guest house till the Lokayukta office and also make proper arrangements for drainage system.
He also directed to prepare proper estimate and undertake the repairs without delay.