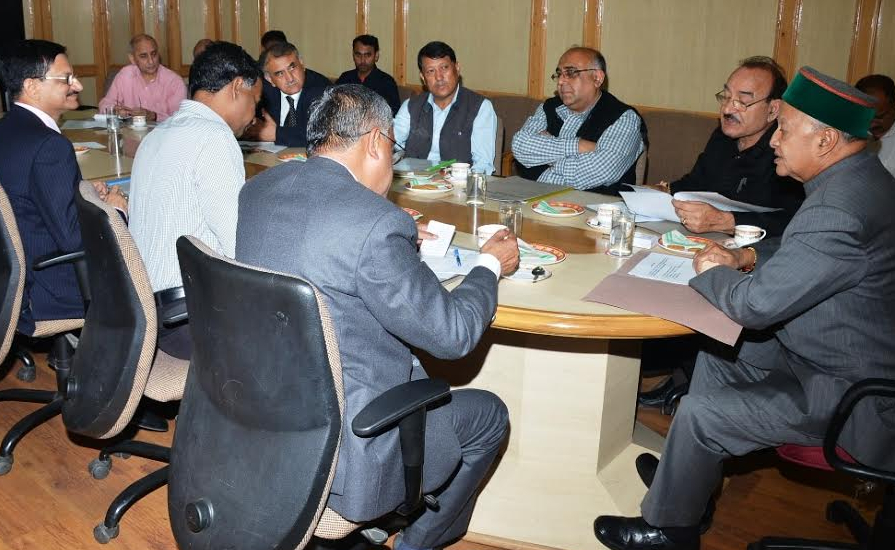 The premier investigating agency CBI has given much need relief to the Himachal Pradesh Chief Minister Virbhadra Singh in the alleged money laundering case. As reported in the leading daily newspaper, CBI, in its affidavit in the Delhi High Court, has said that it hasn't found enough evidence for registering regular case in its probe into corruption charges against Singh.
However, the CBI told Delhi High Court that the income tax department can go ahead with issues related to it.
The CBI has been probing allegations of money laundering against Singh since October last year and had even questioned him and in its affidavit in the Court, investigation team told that it didn't find enough evidence to probe any criminal aspect in the allegations against him.
Earlier, appearing for the government, Additional Solicitor General Sanjay Jain had told the Delhi High Court that a prima facie case of money laundering can be made out against Himachal Chief Minister. Upon which, opposition BJP had created logjam in the monsoon session of the Himachal Pradesh Vidhan Sabha and due to that Vidhan Sabha speaker had to adjourned the house sine die before the prescribed date.
CM Virbhadra Singh has denied the money laundering charges and maintained that his political opponents were conspiring against him. He accused his political opponents for giving selective and distorted information about his Income Tax returns to the media to malign his reputation.