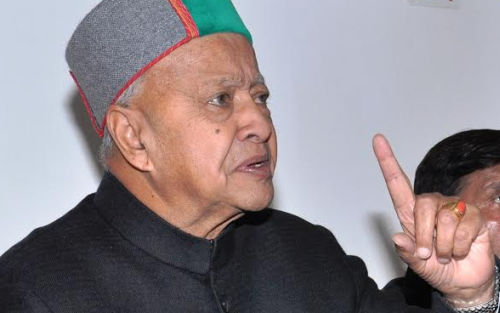 Shimla: Himachal Pradesh Chief Minister Virbhadra Singh blamed the judiciary for interfering in the functioning of the state's government.
State Chief Minister, who has today completed a year in office, reacted sharply to a recent judgement of the High Court, in which court has ruled that local politicians' opinions were not needed before transferring a government official.
Virbhadra Singh believed that unnecessary involvement of judiciary affecting the independence of the executive arm. He said that the state Govt was elected by the people of the state and the judiciary cannot dismiss the role of the common people.
Chief Minister also reacted shapely to another judgement of the high court ordering pensions for state public sector unit staff. He said that the state Govt decides to grant pensions to all its public sector unit staff it would need extra Rs 500 crore to the bill every year.