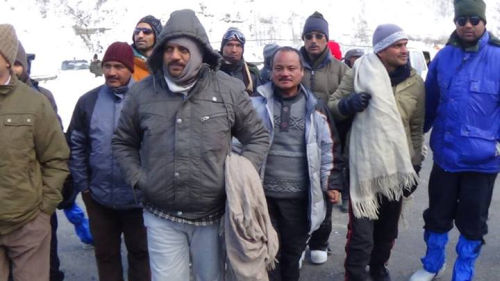 Keylong: All four people, missing in frigid weather from past 48 hours, were found alive in a remote mountain range near Rakshi Dhank 5 KM down to Rohtang and successfully rescued.
The Four were huddled in the vehicle and are reported in good medical condition. They are treated for dehydration and extreme cold related ailments at the District Hospital in Keylong. It's learned that all four members were doing well.
Earlier, rescue team had launched a wide-scale rescue operation, when the vehicle with four people not reached Marhi day before yesterday. Today morning rescue team spotted the missing people near Rakshi Dhank.
Pic: Mohan Lal Relingpa