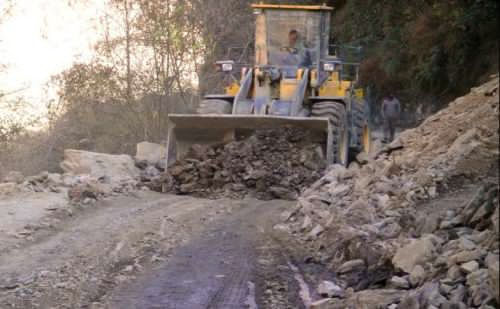 Health Minister Kaul Singh Thakur called on Union Surface Transport Minister Dr. C.P Joshi in New Delhi today and requested him to release the liberal assistance to the State for strengthening the transport network.
Kaul Singh Thakur requested him to declare the Jogindernagar to Kullu road via Ghatasni, Silbhagani Jot as National highway and requested him to provide funding for the construction of tunnel to connect the road.
Minister said that State Government had already prepared Detailed Project Report (DPR) for the construction of this tunnel which would lessen the distance to Kullu by 76 Kms. He urged for providing the funds for construction of Bhayuli-Kamand-Kandi-Bajoura road from central road funds and said that State Government had prepared the detailed DPR of the project. Union Minister Dr. C.P Joshi assured to look into these demands positively.