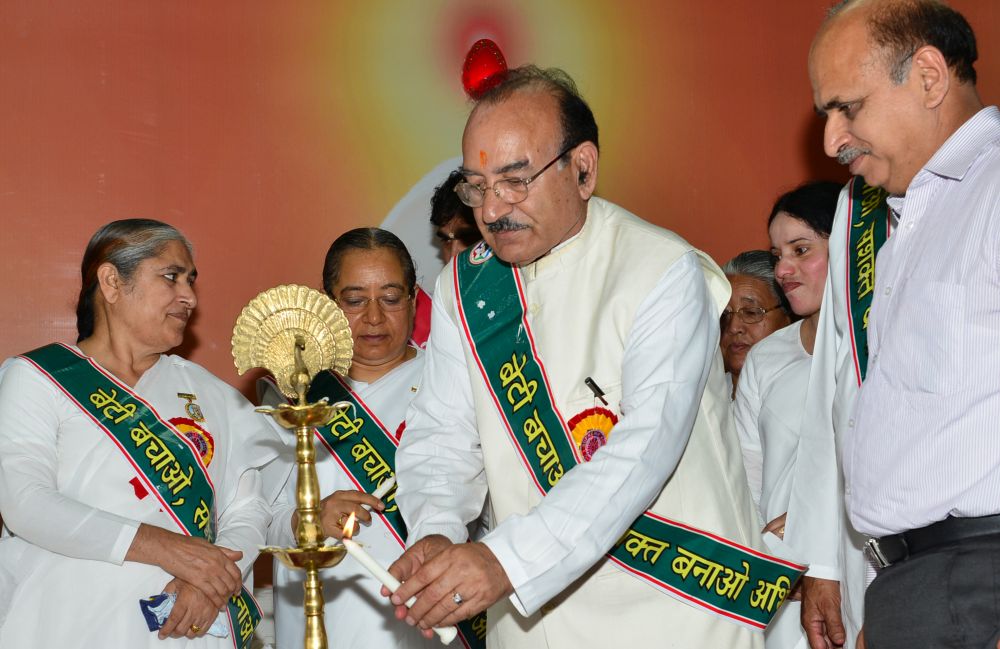 Health Minister Kaul Singh Thakur said that women play a major role in social and economic development of the society and a constructive and positive approach should be adopted towards them so that they can excel in the society. He was inaugurating "Beti Bachao Sashakt Banao" campaign organised by local Women Unit of Prajapati Bhrahm Kumari Ishwari University, today. This campaign will culminate on 6th June at Dharamshala.
Thakur said that numerous welfare schemes had been implemented for socio-economic upliftment of women by the State Government for making them self-reliant. He said that free education was being imparted to girl students upto postgraduate level.
Health Minister said that 50 percent reservation was being provided to women in Panchayati Raj Institutions and Urban Local Bodies for empowering them politically due to which 58 percent of women got elected in recently concluded PRIs elections.
Referring to development in health sector, Kaul Singh said that Himachal Pradesh was leading in health indicators in the country. He said that PNDT Act was being implemented strictly to check the female foeticide. He expressed happiness over 1000/1033 sex ratio in Lahaul-Spiti district.
Health Minister said that it was the prime responsibility of the parents to inculcate moral values in their children so that they prove to be good citizens. He said that discrimination between boys and girls should be removed from the society.
Later, Health Minister flagged off a rally on 'Beti Bachao, Sashakt Banao' campaign.