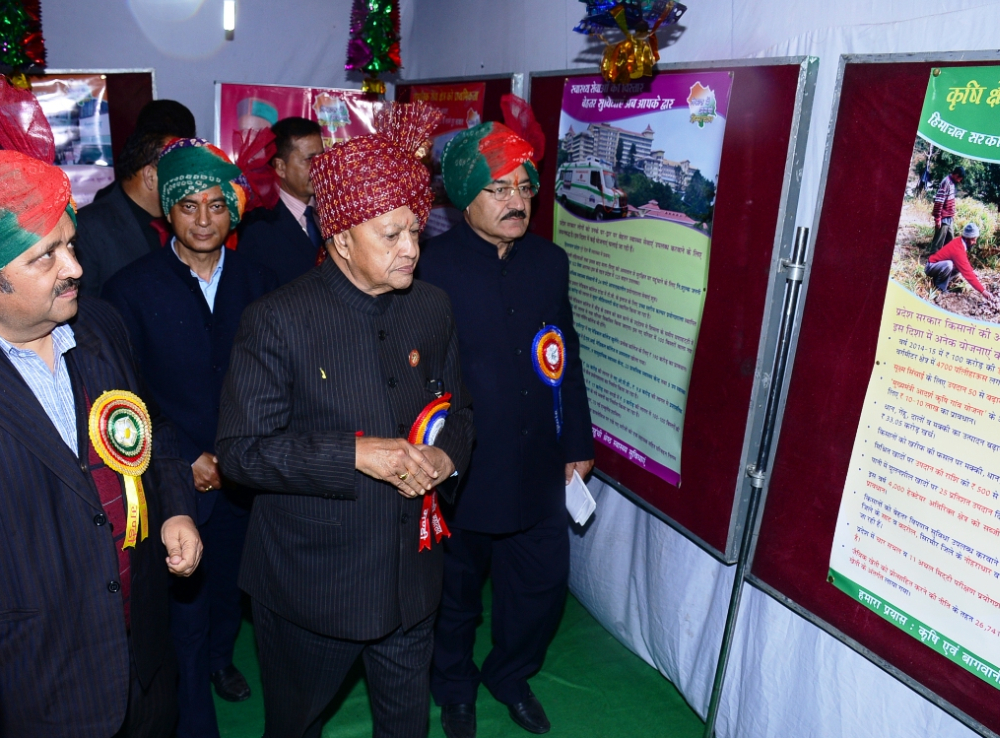 Chief Minister Virbhadra Singh laid foundation stone of the Rs 82.19 crore drinking water supply scheme for Mandi town and its sub-urbs.
The water will be lifted from Uhl rivulet, a tributary of river Beas, and was likely to solve the drinking water problem of the town till 2046 and benefit more than one lakh 78 thousand people. Not only this, the people will have round the clock supply, once the scheme commences.
The Chief Minister also laid foundation stone of a bridge near the old victoria bridge in Mandi to be completed at a cost of Rs. 20 crore. Besides, he also inaugurated 33/11KV electric sub-station at Samkhetar completed at a cost of rupees three crore and also inaugurated Women Police Station at Bhiuli. This is the third women Police Station of its kind in the State, the first two being at Shimla and Dharamsala.
The Chief Minister inaugurated Rs 2.14 crore Zila Parishad office and office of district panchayats officer at Bhuili. He also laid foundation stone of Dev Sadan at Kangni to cost Rs 16.50 crore. This would facilitate the 'Devlus' who come in large numbers during the Shivratri fair and will contain enough space to accommodate them besides providing other facilities.
He announced a sum of Rs 1.30 crore for improvement and beautification of the Paddal ground and Rs 1.25 crore for construction of Traffic Rotary near ITI, Mandi. He also announced a sum of Rs. 25 lakh for construction of approach road to Sain Mohalla.
The Chief Minister also inaugurated the exhibitions put up by various state departments, public sector sndertakings, Government of India, self-help groups and commercial organisations etc.
Later, he inaugurated the Saras Mela organized at Seri Manch in which attractive handicraft and handloom items had been displayed by traders from different States.