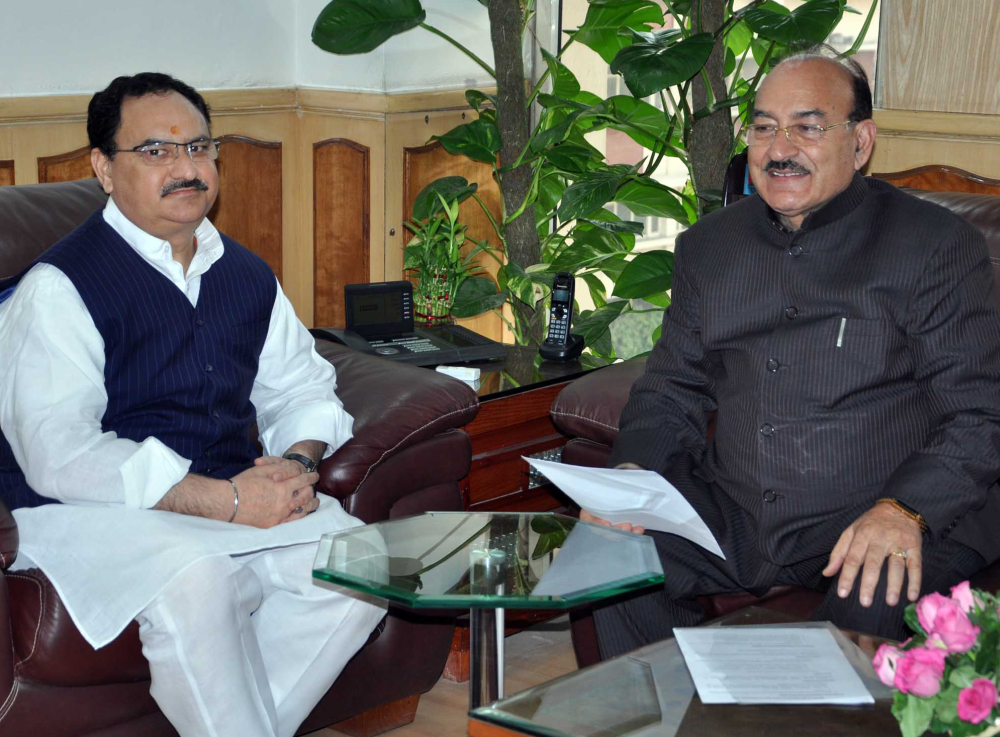 New Delhi: Health Minister Kaul Singh Thakur has urged the Union Government to approve the site for setting up of All India Institute of Medical Sciences (AIIMS) in the State at the earliest so that the work on the proposed institute could be started.
Minister raised this demand in a meeting with Union Health Minister J.P. Nadda at New Delhi today.
He apprised the Union Minister that the State Government had already identified adequate land at Kothipura in Bilaspur district for setting up of AIIMS. He demanded to send a central team to visit this site for final approval.
Thakur apprised the Union Minister that the State had urged to provide financial assistance of Rs.313 crore under Programme Implementation Scheme but only Rs.261 crore had been released due to which the State was facing challenges in strengthening the health services. He requested for releasing the supplementary amount under this scheme so that impetus could be given to various health programmes in the State.
He also demanded for grant of administrative approval for the cancer centre at regional hospital at Mandi for which Rs.45 crore had been sanctioned.
The Minister also raised the issue of approving burn units at IGMC, Shimla, Nahan and Nalagarh hospitals besides advanced trauma centre at IGMC, Shimla. He urged to give approval for setting up of at least five trauma centres in other hospitals of the State.
Kaul Singh requested for grant of Rs.10 crore each for the ongoing works of developing mother and child units at Kamla Nehru Hospital, Shimla and Regional Hospital, Mandi so that the construction work could be completed at the earliest.