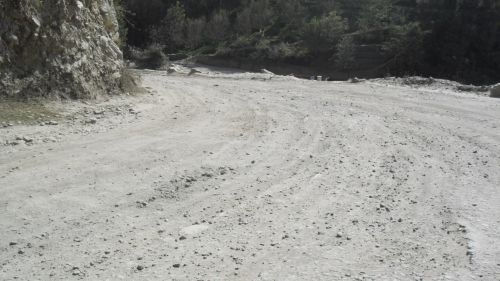 State Govt has taken initiative to start the work of 80-km-long Theog-Hatkoti-Rohru and has sent fresh tender documents of the road to the World Bank, so that tendering work could be initiative and thus work on this road could be started.
In the fresh tender documents to the World Bank, which is funding the project, the total cost is revised to Rs 303 crore. Govt officials said that Global tenders will be invited for the project once the documents are approved and sent back by the World Bank. However it's feared that this cumbersome process can take at least six months and only then can the work be started.
To complete the work of the road as early as possible, it has now been decided to undertake the work in two phases, the first being the 46-km-long stretch from Theog to Khara Pathar and the second the 34-km-long stretch between Khara Pathar and Rohru. This time, authorities have made a provision for dumping sites in the tender document, which will be made available to the firm on payment.
In 2007 the contract of the Theog-Hatkoti-Rohru road, which is a lifeline of the apple belt, had begged by the Chinese firm Longijian Road and Construction Company for Rs 226 crore, almost Rs 80 crore less than the firm which made the second lowest bid and in last five years Chinese firm could have completed only about 20 per cent of the work.
As Chinese firm could not accomplish the road work in the stipulated time, State Govt had to cancel the contract and start the project afresh. In all these last five years, apple growers of the region suffered heavily from this road. They have to risk their life because of poor and unsafe stretch, even hundreds of motorists lost their life in various accidents in all these five years. Because of dilapidated condition of the road, Apple growers also had to pay more for the transportation of their crop.