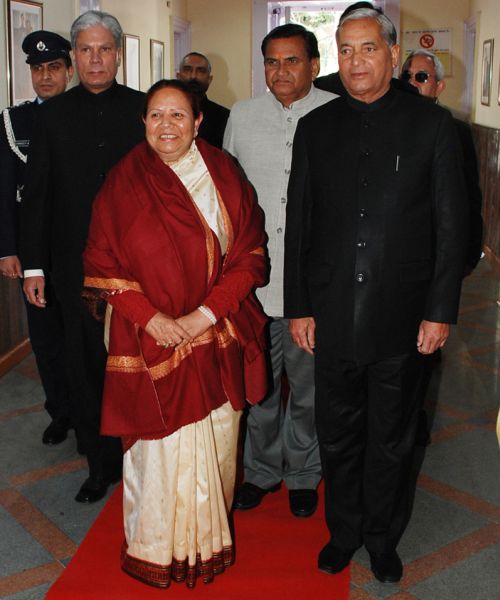 Himachal Pradesh Governor Urmila Singh said promotion of tourism and horticulture, tapping of hydropower and protecting the environment were priorities of the state government.
"The area under horticulture has increased to 2.08 lakh hectares and a record fruit production of 10.24 lakh tonnes has been done during this year (2010-11)," she said at the first day of the assembly's 40-day budget session.
To protect the fruit crop from hailstorm, the government has installed anti-hail guns, the first in the country. She said:
"Three anti-hail guns have been installed at Kathasu, Deorighat and Bareonghat with radar at Khadapathar, Shimla district on a pilot basis."
Himachal had brought 682 hectare of land under floriculture with an annual production worth Rs. 42 crore. The governor said the hill state is poised to become the first carbon neutral state of the country. "To make the state a carbon neutral state and to reduce the green house gas emission, a bio carbon sub-project under mid-Himalayan watershed development project is being set up under the guidance of the World Bank."
"During the past three years, Rs.117 crore has been spent on plantation, soil and water conservation."
To tap hydropower potential in the state, Urmila Singh said that the state has so far harnessed 6,673 MW of hydropower out of the total potential of about 23,560 MW.
"So far, 77 projects of more than 5 MW capacity with a total potential of 6,266 MW have been allotted to the private sector," she added.
Regarding industrialisation, she said: "By November 2010, 460 medium and large scale and 36,932 small-scale units were functioning in the state with a cumulative investment of Rs.12,648 crore."
On tourism, the governor said the government is encouraging adventure sports, religious, rural and eco tourism. "The state got 1.3 crore tourists in 2010 with an average growth rate of 16 to 17 percent over the preceding year."