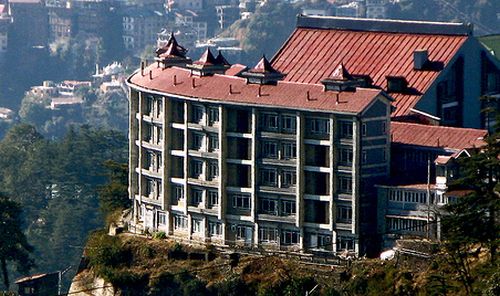 Himachal Pradesh Cabinet has granted approval to the Right of Children to Free and Compulsory Education Act, 2011, making it mandatory for every child in the age group of 6 to 14 years to get free education and for providing congenial academic atmosphere while banning rustication and torture etc. Every child will be eligible to take benefit of education near home, while all mandatory infrastructural deficiencies will be removed in next three years. Adequate number of teachers will be made available to students. All such norms will be applicable to the private educational institutions as well where a mandatory 25 percent seats would be made available to wards of weaker and backward sections of the society as per the State policy provisions. All under-qualified teachers would be required to meet the minimum eligibility conditions in next five years while Central and State Level Advisory Committees will be constituted to monitor the implementation of the Act.
The cabinet also granted approval to HP State Litigation Policy outlining broad guidelines on litigation strategies to be followed by the State Government or its agencies with a view to reduce litigation, saving avoidable costs on unproductive litigation, reducing litigation load on judiciary with respect to government induced litigation which is further aimed at ensuring dispensing of timely justice to the aggrieved parties.
Cabinet consented to amend the Recruitment Policy for police constables to rationalize the procedure and make it more transparent, practical and provide opportunity to maximum number of youth, especially youth from the Gorkha Community which would henceforth be eligible to compete for such posts with relaxed mandatory physical standard norms on the analogy of the recruitment to Armed Forces.
Cabinet approved Amendment in the Policy to open GNM and BSc. Nursing training institutes in the State. It approved Amendment in Himachal Pradesh Administrative Service Rules, 1973. It approved absorption of 10 surplus employees of Public Works Department and HPMC in Treasury, Accounts and Lottery Department on secondment basis.
Approval to fill up one vacancy of District Controller, Food, Civil Supplies and Consumer Affairs through direct recruitment was also granted. It approved establishment of a new Toll Barrier at Ratyor in Tax Revenue District, Baddi. Chief Minister of the state presides over the meeting.