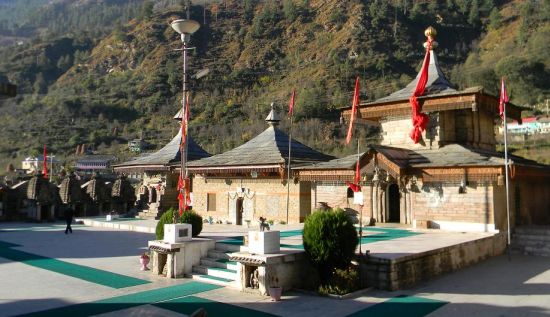 The historical temple of Mata Hateshwari is located in Hatkoti village that lies on the banks of Pabbar River, which is approximately 100 Km far from Shimla. It is away from the hustle and bustle of the city and provides inner peace to the mind and one feels the presence of divinity in the whole atmosphere.

Mata Hateshwari is considered to be the most powerful Goddess among the local folks. As one enters the premises of the temple, it caught its visitor with its celestial beauty. There are a number of historic monuments which captivates the interest of its visitor and a complete feeling of peace and divinity covers mind and soul. Inside the temple, there are five stones knows as "Deols", which are believed to be made by the Pandavs during Mahabharat period, the Deols are placed in descending order, as the first one is the largest among the others.
Temple of Mata Hateshwari is unexplainable. There is a large vessel tied by the chains at the entrance of Mata Hateshwari temple known as "Charu". The statue of Mata Hateshwari is made of eight valuable metals. The idol of Mata Hateshwari is about 1.20 meters in height. It is believed by the devotees that the idol shows different expressions, sometimes it appears to be smiling and sometimes it seems that it is very angry. Inside the premises of the temple, there is another ancient temple which is dedicated to Lord Shiva.
The temple has a large "Shiva Linga" inside it accompanied with other stone carved sculptures of deities, which are also prehistoric. There are two huge halls inside the premises for performing ritual and yagyas. One hall is also used to perform the ceremony such as Marriages. There is also a Satsang Bhawan which comprises of huge area. There is a big storeroom of the temple. The temple is surrounded by a 12-foot wall from three sides.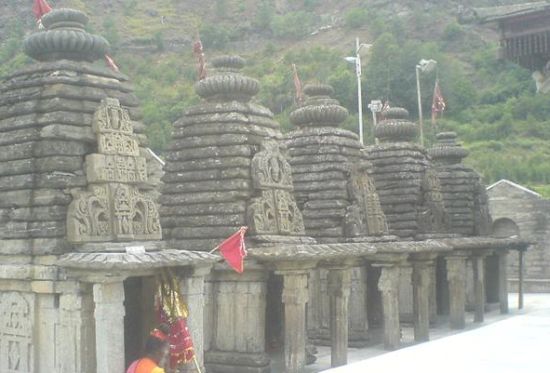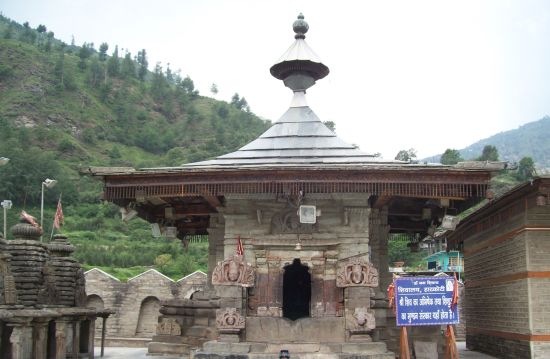 The legend says that Maheshasur, who was son of Rambhasur, made tough prayers to Lord Shiva for many years. Lord Shiva was very happy with his prayers and in return rewarded him by making him invincible. But, Maheshasur took advantage of his reward and tried to capture all Gods and wanted to imprison the whole universe. Then all Gods took refuge in the cave near Pabbar River in Hatkoti and plead Mata Hateshwari to save them from the Demon. On their plea, Mata Hateshwari killed Maheshasur and gained the name "Maheshasurmardini". It is also believed that the Pandavs also spent a long time in Hatkoti when they were sent to exile from "Hastinapur" during Mahabharat. There are also temples dedicated to Pandavs at this holy place.

Twice every year, a huge fair is held during navratras, when thousands of devotees visit Mata Hateshwari temple. There is a rest house and a dharamshala near the temple for the visitors and nearby Himachal tourism hotel is situated at Khara Pathar that is about 20 kms from here.
How To Reach Hateshwari Temple?
Hatkoti is 110 km from Shimla. Place is accessible only by road. Nearest Railway Station and Airport is at Shimla. By road it took around 3 hours. Condition of the road is good. Hatkoti is also accessible from Dehradoon side as well.