Imphal: Himachal Pradesh Youth Services and Sports Minister Vikramaditya Singh participated in the two-day 'Chintan Shivir' in Imphal, Manipur, where the focus was on the development of the youth in the country. The event was attended by various Ministers of Youth Affairs and Sports from different states and union territories and addressed by the Prime Minister of India, Narendra Modi.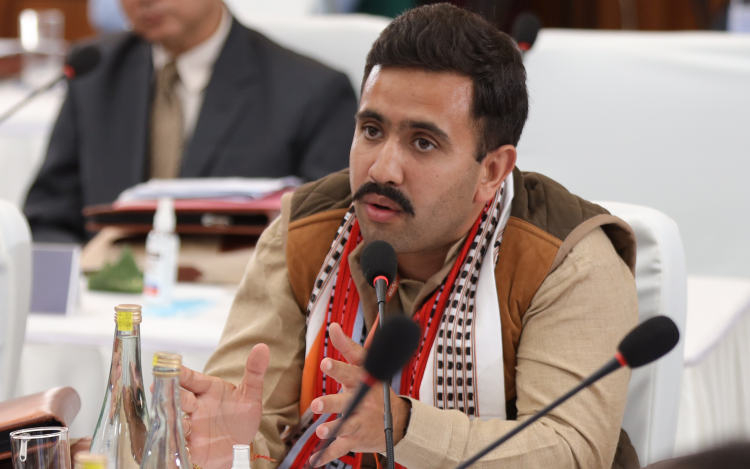 Vikramaditya emphasized the crucial role that the youth play in the development of any country and shared his vision for channelizing their energy in the right direction. He spoke about the threat of global warming to the world's environment and suggested ways in which the youth could play a crucial role in tackling this issue.
Vikramaditya Singh also detailed various youth welfare schemes implemented by the state government and concrete efforts made to strengthen sports infrastructure. The discussion at the Shivir revolved around working towards the objectives of personality-building and nation-building by involving the youth in various nation-building activities.
The event concluded with a commitment from the attending ministers to work together towards the development of the youth in the country. The Shivir provided an excellent platform for exchanging ideas and discussing various ways to promote sports, personality development, and nation-building activities among the youth.
Overall, the Chintan Shivir was a step towards ensuring that the youth of the country get the necessary support and encouragement to become responsible and productive citizens who can lead the country towards a brighter future.