Avalanche danger in Chamba, Kinnaur, and Lahaul-Spiti, Helplines Activated for Disaster Assistance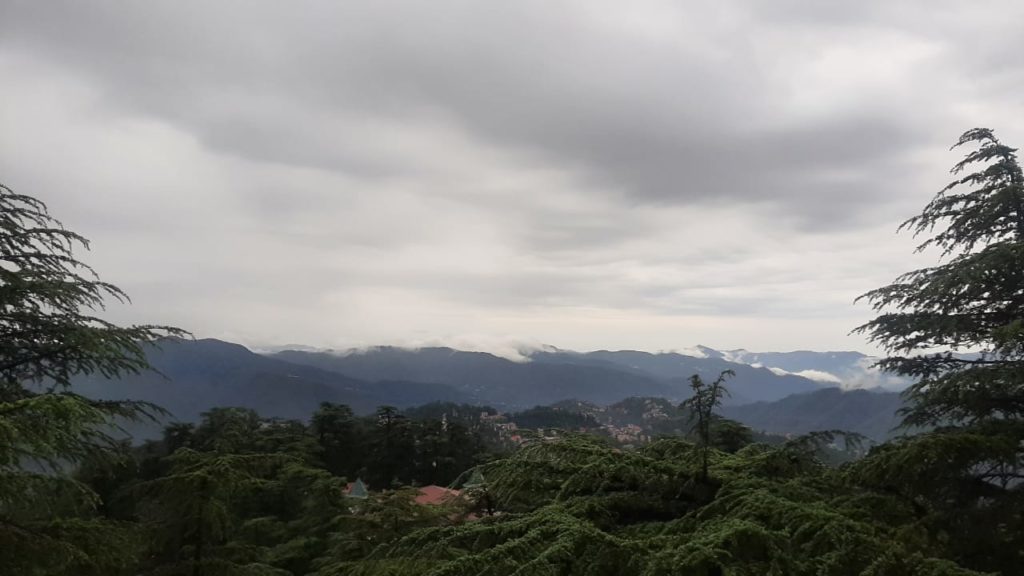 Shimla and other parts of Himachal Pradesh are expected to experience rain and snowfall in the coming days, according to the Meteorological Center Shimla. The weather is likely to remain clear in the plains and lower areas of the state until April 26, but the middle and high mountains may see precipitation. A yellow alert for thunderstorms has also been issued for April 26, with a possibility of another Western Disturbance becoming active from April 24.
The disaster management authorities have also issued a warning about the potential for avalanches in Chamba, Kinnaur, and Lahaul-Spiti, particularly in areas with an altitude of over 2800 meters. As a precautionary measure, helplines 1077 and 1070 have been activated for any kind of disaster assistance.
The minimum temperatures in Keylong have dropped below freezing, recording a low of minus 3.7 degrees Celsius. Other areas such as Shimla, Sundernagar, and Bhuntar are also experiencing cool weather, with minimum temperatures ranging from 6.6 to 11.4 degrees Celsius. However, Una has recorded a relatively higher minimum temperature of 12.8 degrees Celsius.
On the other hand, maximum temperatures in Shimla have reached up to 20.0 degrees Celsius, while Una has recorded a high of 30.6 degrees Celsius. Other areas such as Sundernagar, Bhuntar, and Dharamshala are also experiencing warmer weather with maximum temperatures ranging from 23.0 to 27.0 degrees Celsius.
The weather conditions have also impacted road and power infrastructure, with 45 roads and 20 power transformers closed in Kullu and Lahaul. Travellers and residents are advised to stay updated with the weather forecast and take necessary precautions during this period of changing weather patterns in Shimla and other parts of Himachal Pradesh.