The Bharatiya Janata Party (BJP) is gearing up for the upcoming Municipal Corporation Shimla elections and held a special meeting at its Shimla headquarters to discuss the party's strategy. During the meeting, BJP's state in-charge Sanjay Tandon, state president Suresh Kashyap, former ministers Sukhram Chowdhary, and Suresh Bhardwaj were present to discuss the election process. The party announced that its candidates for the 34 wards of the Municipal Corporation will be declared during the election committee meeting on April 12 in Shimla.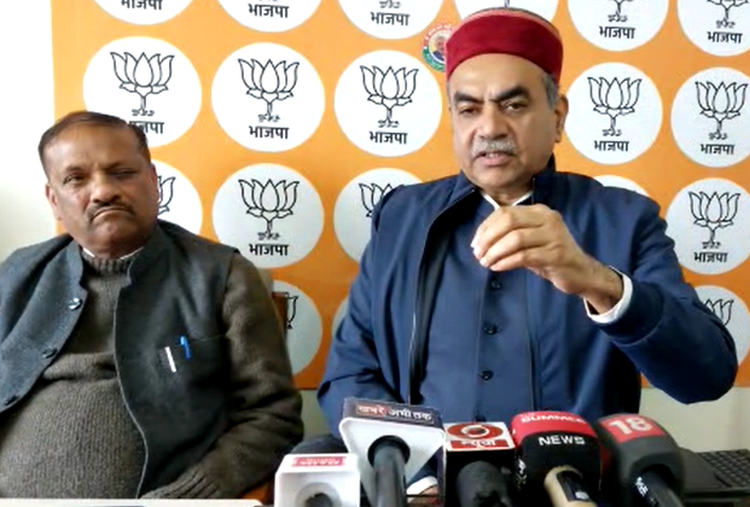 According to Tandon, meetings for all 34 wards have been held and reports from in-charges will be submitted to the party in the next three days. He also confirmed that the election committee meeting will be held in Shimla on April 12, where the names of the 34 candidates will be announced.
Tandon expressed his confidence that the BJP will perform well in the elections, especially after what he described as a disappointing last three months of the Congress government. The BJP's candidates will file their nominations on April 13, 17, and 18.
Manifesto, legal, and housing committees announced
Former minister Sukhram Chaudhary also announced the formation of three committees – the manifesto, legal, and housing committees. Ganesh Dutt, a senior BJP leader and former chairman, will chair the manifesto committee.
Senior advocate Anshul Bansal will be the convenor of the legal committee, while Pramod Thakur, the district convenor of the training cell from Shimla Rural, will chair the housing committee.
BJP demands action from Election Commission
Chaudhary also called on the Election Commission to reject applications for false voters, citing instances of votes being made at temporary ministerial residences and religious places. A BJP delegation, led by Chaudhary, will meet with the Election Commission to raise these concerns.