Shimla: The state government of Himachal Pradesh is taking a bold step towards sustainable development by exploring the potential of non-narcotic use of hemp plants. The state's Revenue Minister, Jagat Singh Negi, presided over the first meeting of the committee constituted to evaluate the regulations and policy framework for the cultivation of hemp for non-narcotic purposes.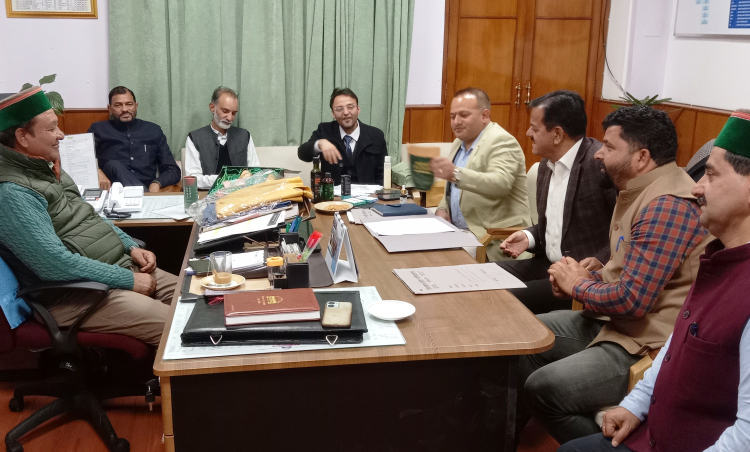 The committee is looking at all aspects of the regulations and policy framework to open the market for medical and industrial use of hemp to provide patients with access to safer natural medicines and promote biodegradable or organic alternatives to plastic and construction materials in the state.
The initiative is expected to generate revenue and create livelihood opportunities for the people, particularly those in backward areas of the state. The fiber, seed, leaf, and flower of hemp can be used to make high-value products across various industries such as pharmaceuticals, ayurveda, textiles, foods, and cosmetics.
The committee discussed the licensed cultivation of medical hemp in polyhouses and licensed cultivation of industrial hemp with less intoxicant factors in enclosed or fenced areas. They also explored the collection of wild cannabis, reducing its availability for the drug market, and using the wild plant for non-narcotic purposes.
Advocate Deven Khanna detailed the benefits of the non-narcotic use of hemp plants during the meeting. He highlighted that non-narcotic hemp cultivation can significantly benefit the environment and promote sustainable development. The hemp plant has several industrial and medicinal applications and can also serve as an alternative to harmful synthetic materials.
The committee plans to tour neighbouring states like Uttarakhand and Madhya Pradesh to analyze the impact of regulations on hemp cultivation. The state government's commitment to non-narcotic hemp cultivation is a significant step towards sustainable development, and its success could serve as a model for other states and countries.