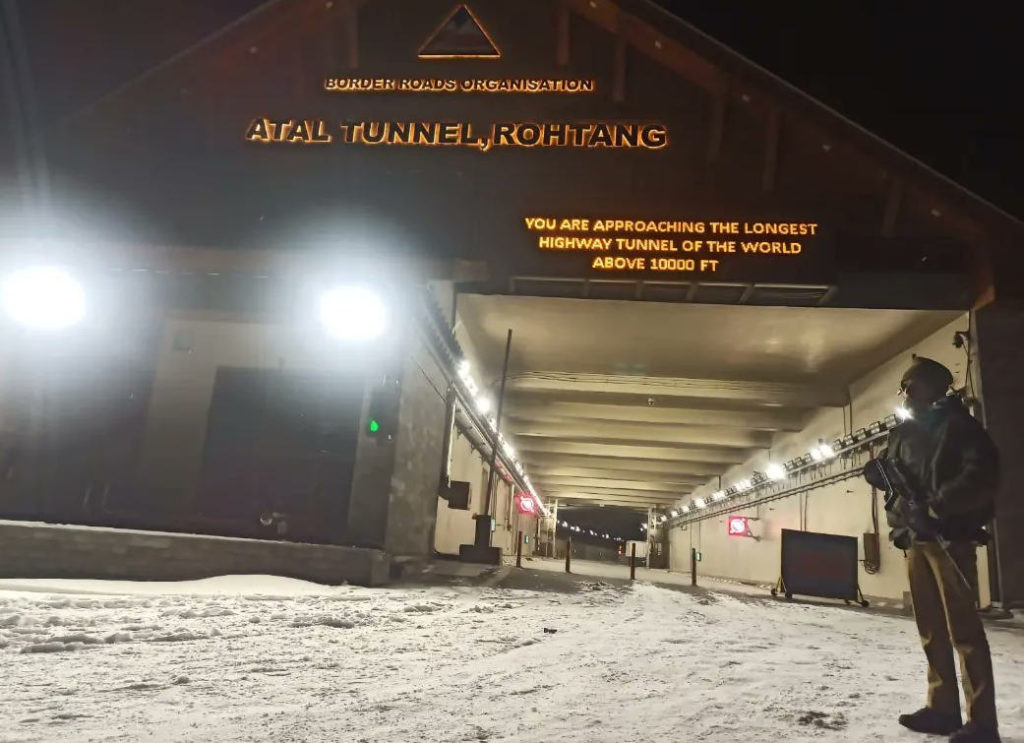 Manali: With over 12 lakh vehicles crossing through the tunnel in 2022, the strategic Atal Tunnel, in Rohtang has emerged as the biggest tourist attraction in the state. 
The tunnel that connects Manali to Lahaul Valley attracted around 12,73,699 vehicles in 2022 that include 6,22,988 vehicles that entered Lahaul Valley and 6,50,711 that exited the Atal Tunnel. 
With this, vehicular movement inside the tunnel witnessed a 60 per cent rise in 2022 as compared to 2021. In 2021, as many as 7,99,941 crossed the tunnel.
The highest number of vehicles in a single day was December 26 when about 19,383 vehicles crossed the tunnel. Maximum monthly traffic was registered during the month of June when as many as 2,25,045 vehicles crossed the tunnel followed by December when around 2,02,974 vehicles crossed the tunnel.
This nine kilometres long tunnel is named after former Prime Minister Atal Bihari Vajpayee and is situated at an elevation of 10,000. The tunnel was inaugurated by Prime Minister Narendra Modi on October 3, 2020. Since then, the tunnel has attracted lakhs of tourists from all over the country and has become one of the must-see attractions of the state.