Shimla: Under fire from the opposition leaders on the hike in value-added tax (VAT) on diesel, Himachal CM Sukhvinder Singh Sukhu blamed financial mismanagement by the previous BJP-led state government for taking such a harsh decision.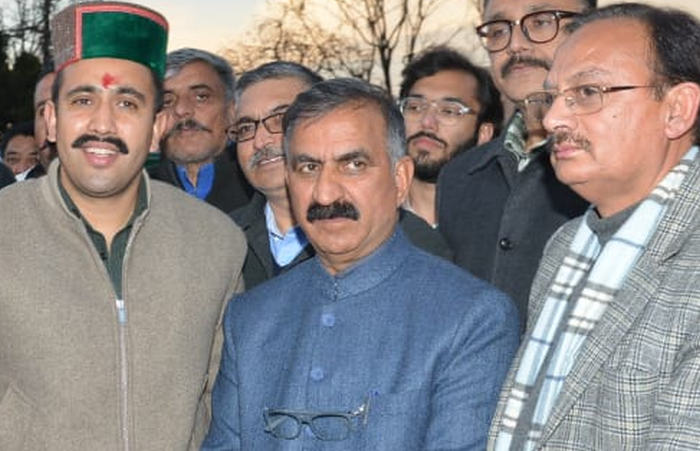 CM Sukhu, while interacting with the media at Shimla after returning from New Delhi today, blamed the Jairam regime for cheating the people of the State by making false promises and tall claims in a bid to retain power.
The Chief Minister claimed the State Government was forced to hike VAT to generate income sources as the present State Government has inherited a financial burden of Rs. 75,000 crores from the previous BJP Government.
Earlier yesterday, the leader of the Opposition Jairam Thakur had questioned the government's decision to hike the VAT on diesel. The former CM said that the decision would put a burden on the common people.
Union Minister for Petroleum and Natural Gas Hardeep Singh Puri had also reacted on the state government decision and claimed that the state government decision seems to be taken under pressure to mobilise money for the old pension scheme (OPS) that the party had promised in its manifesto in the last Assembly elections.
Puri asked Congress to heed to the advice of former Deputy Chairman of the Planning Commission Montek Singh Ahluwalia, who had described the OPS restoration as a "sure shot recipe for bankruptcy". Puri said,