Modern automatic milk processing plants to come up in Shimla and Mandi districts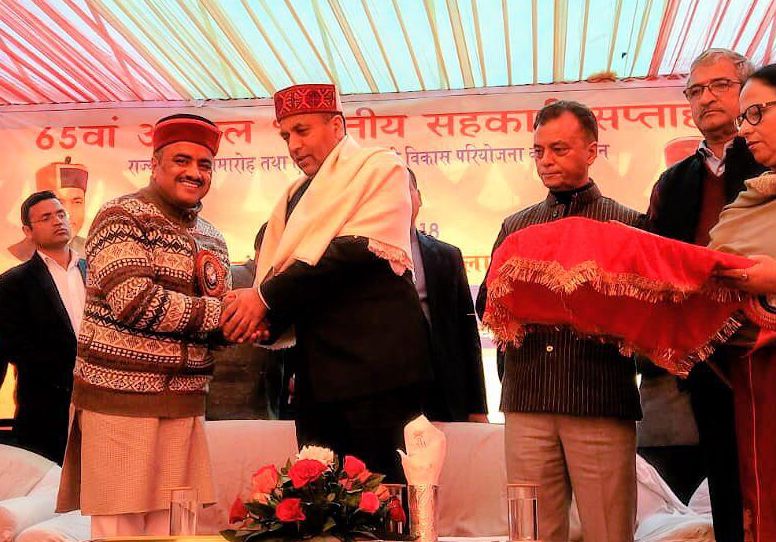 On the occasion of All India Cooperative Week, Himachal Pradesh Chief Minister Jai Ram Thakur launched Rs. 90 crores integrated cooperative development project for Mandi district on the occasion of state level function held at milk plant, Chakkar at Mandi.
The Chief Minister, while speaking on the occasion, said the project would go a long way in giving boost to cooperative sector. He said that the cooperative societies are playing important role in social and economic growth of the rural areas of the state. However, there is a need to take effective steps for expansion and strengthening of this sector for providing employment and self-employment opportunities to the youth.
He expressed his concern over the fact that Himachal Pradesh has not been able to achieve much in cooperative sector though the cooperative moment in the country started from Panjawar village of Una district long back in 1892 and presently 4886 cooperative societies are functioning in Himachal Pradesh having more than 17 lakh members and active capital of Rs. 34,408 crores.
Jai Ram Thakur said that Rs. 33 crores have been approved for setting up modern automatic milk processing plants at Dattnagar in Shimla district and Chakkar at Mandi. With this facility, the milk production would be doubled and there would also be improvement in products. He said the government of India has also given clearance for starting integrated cooperative development projects in Chamba and Una districts.
He said that Himachal Pradesh Cooperative bank has also earned a special identity as lead bank and is serving the people of the state through its 218 branches. He said that a branchy of the bank would be opened in the complex of the Ner Chowk medical college in district Mandi.