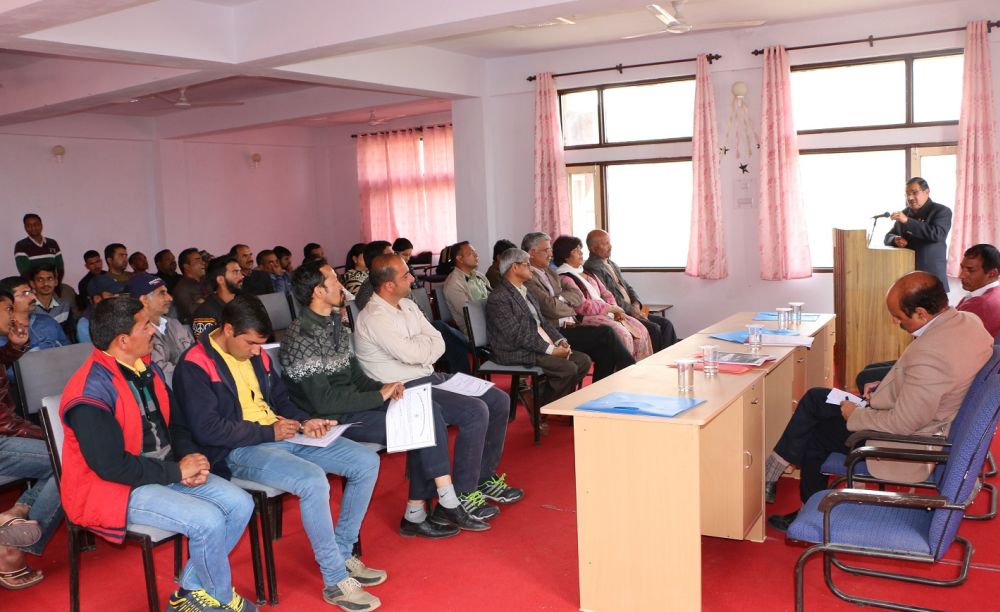 Nauni/Solan: A month-long skill development programme for farmers on 'Job Role of Greenhouse Operator' concluded at the Dr YS Parmar University of Horticulture and Forestry (UHF), Nauni. The Precision Farming Center of the Department of Soil Science and Water Management of the university organized the event. 27 farmers from 10 districts of the state participate in the program.
UHF Vice-Chancellor, Dr HC Sharma was the chief guest for the valedictory session. Addressing the gathering, Dr Sharma laid emphasis on the need to implement water conservation methods and develop self-help groups in order to increase crop production and raise incomes. He asked the farmers to interact with scientists on a regular basis in order to get expert advice and apprise the University of their Problems.
Dr JN Sharma, UHF Director of Research said that skill development was a concern in today's competitive world and such training was the need of the hour. He informed the participants about the need to diversify agriculture with the help of horticulture and adopt scientific methods in order to reap maximum benefits.
Dr JC Sharma, Head Department of Soil Science and Water Management said that it was the first time in the state that a month-long skill development programme on the concerned topic in collaboration with Agriculture Skill Council of India (ASCI), Govt of India was organized. He added that the department would be conducting four more trainings on the subject this year.
During the programme, the farmers received training in all aspects of greenhouse operations starting from construction and repair, nursery production of flowers and vegetables and crop production technique. In addition, disease and insect pest management, micro-irrigation management in protected conditions, maintaining soil health with organic manure and bio-fertilizers were also taken up. Scientists from Entomology, Plant Pathology, Floriculture and Vegetable Science departments also addressed the participants on various topics related to greenhouse technology.